Ever wondered what goes on behind the scenes of a photo shoot? Our official style consultant, Mark Heyes is giving us a sneak peak around the set, whilst styling our beautiful model and sharing his top picks for the season. Oriental inspired prints, soft pastels and oversized lace all play a huge part in the new collections, and Mark explains why these are the must have trends to be seen in this summer...
"Moroccan tile prints and clashing patterns are a huge look this summer and this maxi dress styles the trends brilliantly. Also the lines created work down your figure to really help ELONGATE your shape."
- Mark Heyes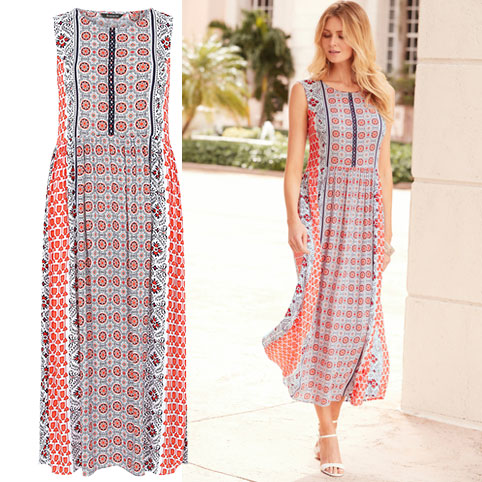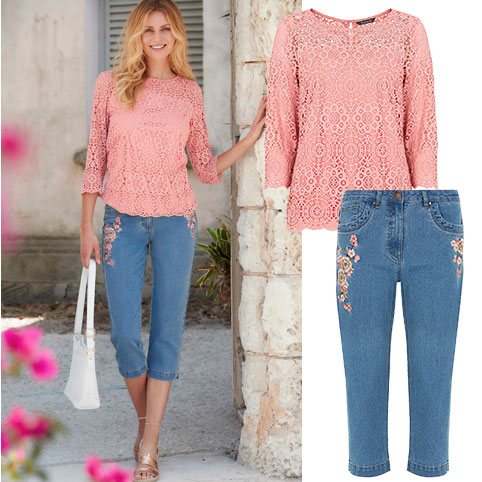 "The intricate lace detail of this top looks like it's just stepped off a Paris catwalk and the pastel pink is a key colour for the season - perfect for any skin tone. Plus, embroidered jeans are so HOT right now so why not add a feminine flare to any denim look?"
- Mark Heyes
"Volume sleeves are everywhere this season but sometimes they're not the most practical of pieces. Fear not, the three-quarter-length sleeves on this STUNNING top makes this version oh so easy to wear"
- Mark Heyes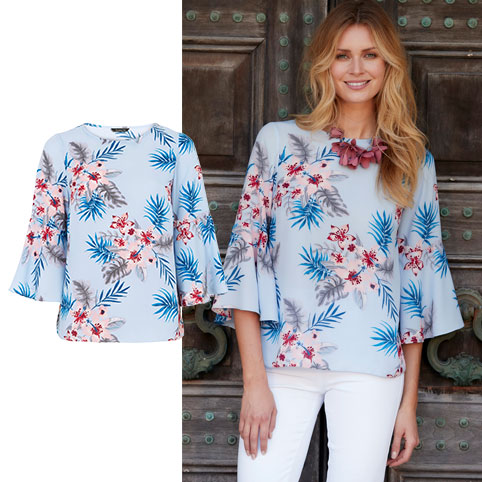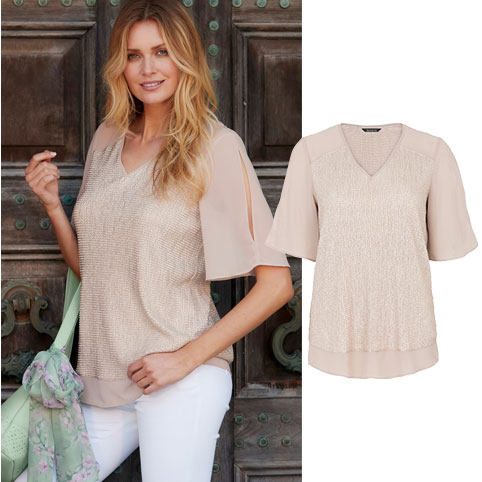 "Why not bring a touch of shimmer to your summer wardrobe with a METALLIC cold shoulder top. The colour is oh-so fabulous and looks incredibly expensive! And the cold shoulder design flashes just the right amount of flesh, whilst hiding he main areas of concern"
- Mark Heyes
"I'm in love with this ethnic inspired EASY TO WEAR jacket. The pops of orange are truly stunning and the bright cobalt blue makes it a match made in heaven for denim."
- Mark Heyes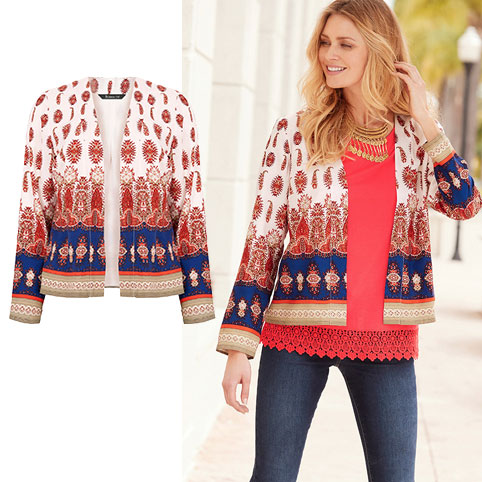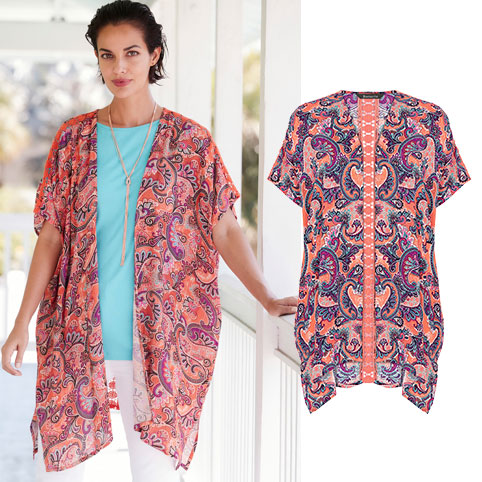 "What a useful item to have in your wardrobe. Wear it smart with jeans and trousers or protect your modesty whilst wearing shorter shorts. Alternatively treat it as a FABULOUS FLING ON over your swimwear. There's too many wears to wear it!"
- Mark Heyes
"Whether it's the races, a summer wedding, or even a summer soiree...you don't need an excuse to wear such a FABULOUS FROCK! The colour is to die for and the navy ribbon detail really draws in that waistline. Top tip - try dressing it down with a denim jacket or cardigan for an altogether different look"
- Mark Heyes