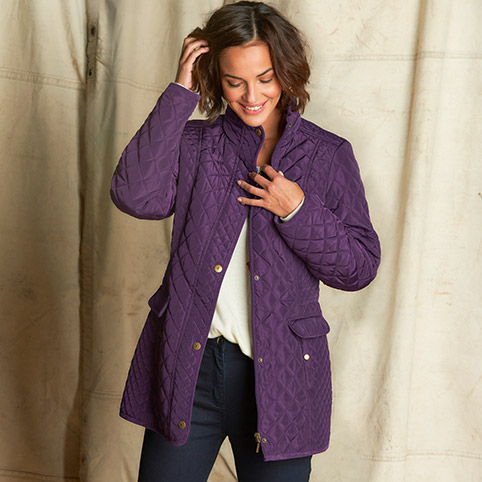 When it comes to weekend dressing, there's nothing we'd rather be than comfortable from Friday night into Sunday evening. With Christmas almost here, we're beginning to look forward to the peaceful weekends that January will bring – forget the present shopping, so long to the work parties, and goodbye to the hours spent wrapping Christmas gifts. January is all about relaxing and re-energising for the year ahead, and what better way to do that than with a comfortable and stylish winter weekend wardrobe.
For the new year ahead, we think it's important to build your wardrobe around 'seasonless' fashion – these are items that can be worn all year round, layered up or down or accessorised differently depending on the weather.
With the UK's temperamental climate, a quilted coat is a winter, spring & autumn wardrobe essential. Our Aubergine Coat with Printed Lining is a perfect versatile option for those days when the weather just can't decide how it's feeling (which let's face it, is most days!)
When it comes to feeling comfortable, there's nothing quite like throwing on a loose fitting dress for a casual weekend look and still looking amazingly stylish. Our Rope Stripe Detail Knitted Dress features cream stripes on a navy background for an on-trend and 'seasonless' statement. Made with 100% cotton, this dress is a great value piece to add to your casual wardrobe.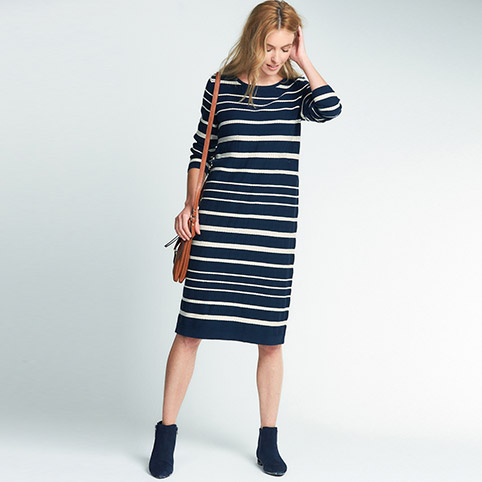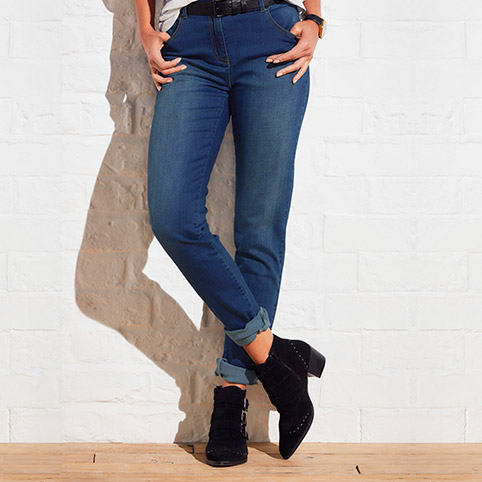 Jeans have been in the limelight a lot this season and although jeans are always in fashion, this year we've been embracing the different styles of cut and fit that denim can offer us. We've recently been embracing the Boyfriend cut; this relaxed fit makes a casual yet stylish statement. Featuring classic pocket styling and a subtle sandblasting wash these loose fit Jeans are the perfect addition to your transitional wardrobe.
This pair will easily see you through all seasons of the year. For an easy winter daytime look, simply match with a chunky jumper for a cosy and comfortable outfit. As the weather begins to warm up in 2017, style with a basic t-shirt and layer over a relaxed cardigan to suit the temperature.
As far as comfortable tops go, there's no competition to the laid-back shirt. The Check Blouse is a classic wardrobe must-have – they're easy to wear and provide an effortless look of style and comfort.
Clashing prints have been a huge runway trend recently; they're bold and daring, but can also be a bit scary! If the idea of mismatched prints seems appealing but daunting to you, work them into your wardrobe subtly. This check print blouse also incorporates a pretty floral print trim to the cuffs and neck. Perfect for those fashionistas ready to try the trend on a small scale.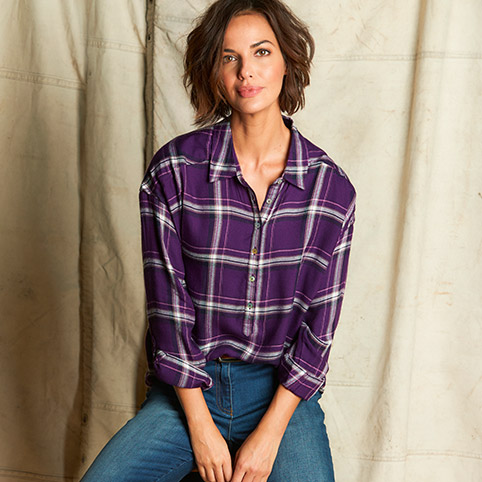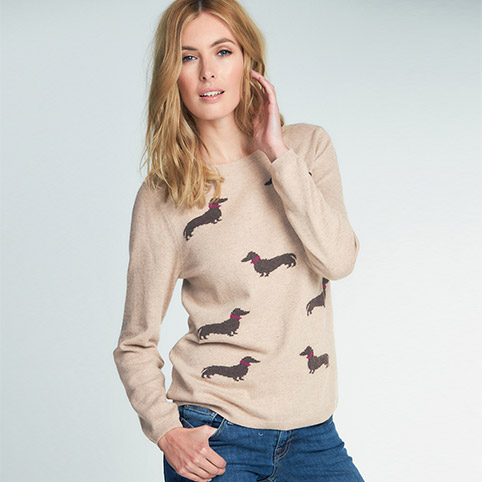 Every wardrobe requires a touch of cuteness! Something that makes all of your friends say 'aww' when you wear it, but will also be sure to keep you warm and comfortable throughout the winter months. Our Sausage Dog Jumper does just that! Team with a pair of denim jeans or even a pair of stretch jeggings. This outfit is a go-to for winter cuteness and would also make a lovely Christmas present gift for that dog-lover friend of yours… Who doesn't love puppies?!