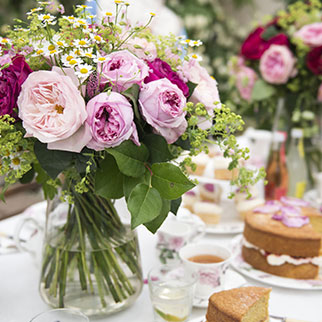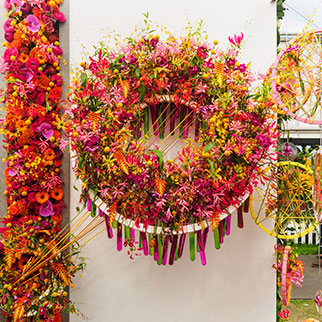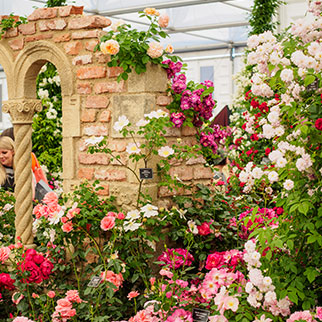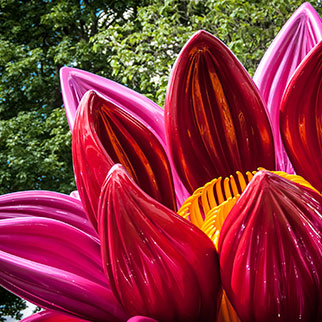 The Chelsea Flower Show is the equivalent of Fashion Week in the gardening world — and the outfits certainly reflect that. With an occasion designed around flowers, what better way to celebrate the occasion with a bold floral print. Florals are springing up everywhere this summer. From bold tropical patterns to whimsical meadow prints, they blossomed across the SS18 catwalks and have a dedicated celebrity following too. Striking contrasts are the key. Today we're taking inspiration from a few of our favourite celebrities and stealing their looks for less with our amazing value alternatives. But if florals aren't for you, don't worry at all! Keep reading for other 'blooming marvellous' alternatives…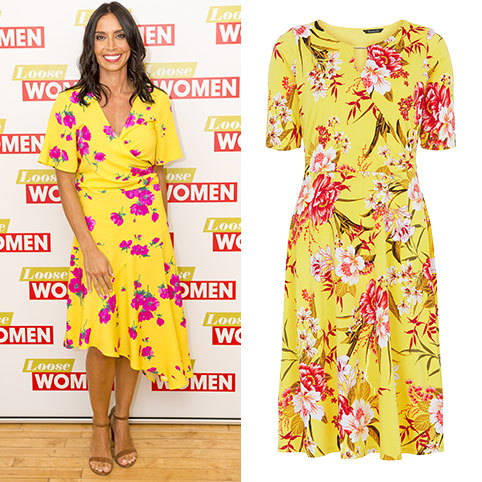 Shine in Yellow like… Christine Lampard
Yellow is mood boosting and energising, plus it's a hit colour of the season. We love how Christine Lampard is championing the trend in this floral number with a simple tan sandal. Make a statement by wearing your yellow tones against a vibrant floral print. Nipped in at the waist, with a flattering half sleeve, this dress is perfect for the RHS Chelsea Flower Show! But don't worry if you're not attending the event… this dress is also perfect for a variety of summer occasions from lunch with the ladies to afternoon garden BBQ's. Versatility is key, and this dress has the smart casual uniform down to a tee!
Pretty in Pink like… Holly Willoughby
Next up we're taking outfit inspiration from the queen of daytime TV style, Mrs Holly Willoughby! Now, when we say we're taking inspiration, we don't always mean literally because let's face it, how often is it you wear a floor length ball gown!? Instead we've opted for something a bit less red carpet and a bit more wearable, but nonetheless ever-so-elegant. Holly's pretty in pink rose print is perfect for creating a feminine day-to-night look for summer. Pick out the pink and green tones from this dress and match your accessories for a coordinated Chelsea Garden look.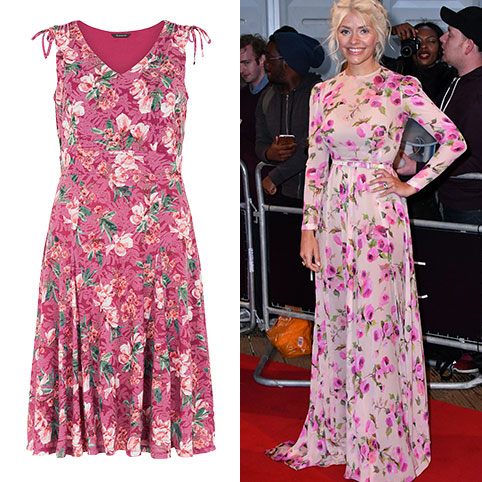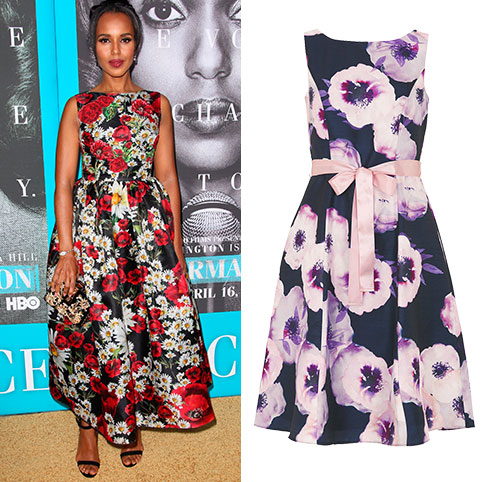 Go Prom Style like… Kerry Washington
Floral patterns are a springtime signifier, the stylish go-to for everything from weddings to a day at the races. But if the combination of floral prints and light colours is too much for you, don't worry; this season, blooms are darker, and the darker base colour creates a much more seasonally versatile wardrobe staple. As well as darker colours, floral prints have become wilder and supersized in looks that beg to be noticed. From the catwalk to the high-street via the red carpet as Kerry Washington shows. They're at their best on a prom style dress with a fitted bodice that's cinched at the waist for optimum flattery.
Get Dotty like... Kate Middleton
If florals aren't for you, there are plenty of other feminine prints suitable for the occasion. Polka dots are timeless – who can forget Julia Roberts' dress at the polo in Pretty Woman or Brigitte Bardot's Capri pants? The Duchess of Cambridge is a fan of this classic print, and so are we. With a flattering 3/4 length sleeve and below the knee cut, this dress ticks all of the essential style boxes. Not only is this dress incredibly stylish, it's also incredibly comfortable too in its soft touch jersey stretch material. What's not to love!?