Christmas should be a time for fun and relaxation, not stress and disagreements. Here's how to sail through the challenges of the season with a smile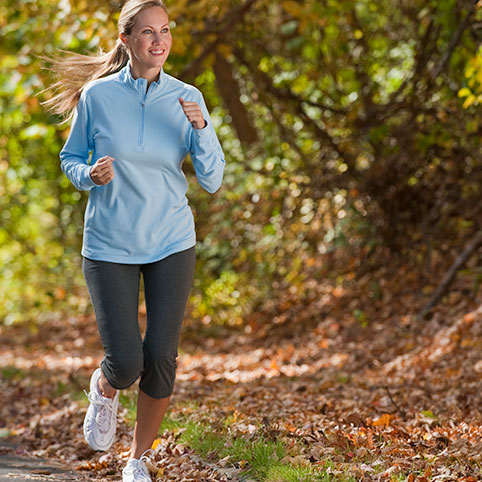 1. KEEP THE PEACE
Ongoing family feuds or a row that erupts out of nowhere can spoil any occasion. "To avoid conflict, have the intention to create harmony and spread goodwill," says Jill Spiegel, author of How To Talk To Anyone About Anything! The Secrets To Connecting. "We all go to events with intent, but we're not always aware of it. If you anticipate a fight before you meet up with family, the chances are you'll end up creating one."
2. GET PHYSICAL
Exercise not only helps prevent weight gain, but it's also a great mood booster. The brain emits endorphins as you work out, which triggers a happy feeling. "People often say they're too busy to keep fit at Christmas, but there's always time for important things," says David Jones, founder of Sculpt Health & Fitness. "As we're habitual in nature, it's best to create a routine. Plan what days you're going to exercise on, and stick
3. LEARN TO SAY NO
Breaking the people pleasing routine is especially hard around Christmas, but you don't want to burn yourself out socially. When turning down invitations, keep it short. "Avoid lengthy explanations, because they allow the person asking to suggest alternatives," says Susan Newman, author of The Book Of No: 250 Ways To Say It – And Mean It And Stop People-pleasing Forever. "Save sorry for when you truly mess up. This is you simply protecting yourself from exhaustion."
4. BOOK IN SOME DOWNTIME
In the mayhem of shopping sprees and festivities, it's important to enjoy some peace and quiet. "Doing a lot and trying to cram too much into any one moment is damaging to your mental abilities," says Eva Hoffman, author of How To Be Bored. "It lowers productivity, because the brain is forced to absorb too much information. Taking time out allows you to get in touch with yourself."
5. DO SOMETHING FOR OTHERS
Whether it's giving up your time or donating money to charity, it's well known that "People who give find purpose, joy and fulfilment," says Theresa Lloyd, author of Richer Lives: Why Rich People Give. "The more someone makes a difference, the more satisfaction they get." To find local volunteering opportunities, visit ncvo.org.uk/ncvo-volunteering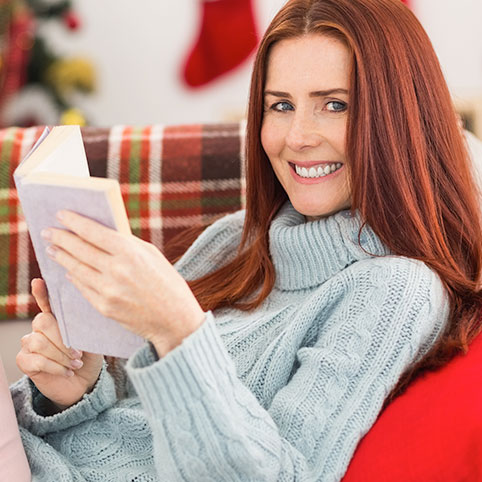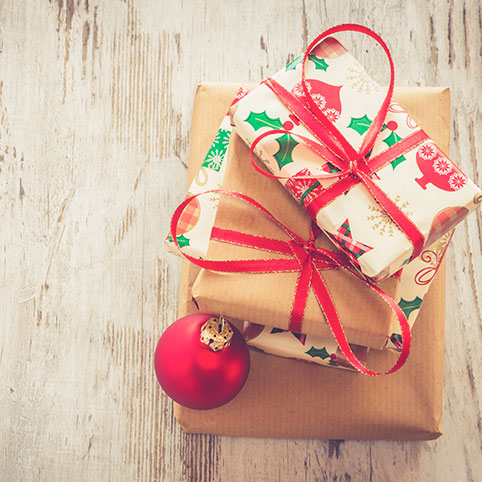 6. TACKLE TO-DOS IN GOOD COMPANY
Whether it's writing out cards, putting up the tree or wrapping presents, make the tasks you dread more exciting by gathering your family and friends and sharing them out. Why not play your favourite tracks, crack open a bottle of bubbly or watch a film to turn it into an enjoyable job instead? If you worry about Christmas cooking, try out a new cookbook to liven up your usual dishes.
7. SHOP SMART
Chaotic crowds, queues and parking can make Christmas shopping a nightmare, so start a few weeks in advance. Make a list of everyone you plan to buy for, gift ideas and the amount you're looking to spend. Keep your receipts in case you have to return damaged products, and ask for gift receipts so family and friends can exchange their presents if needed.
8. TOP UP YOUR HEALTH PRODUCTS
Ease stress from the inside out with some essentials from the health store. Milk thistle contains antioxidants that help protect the liver from toxins, especially alcohol. Stress-busting magnesium can relax muscles and improve sleep, while vitamin B helps relieve fatigue and soothes nerves.
9. MAKE A TIMETABLE
Do you tend to forget things and end up running around frazzled at the last minute? Then a day-by-day plan will help guide you through the Christmas countdown with ease. Get input from your family and friends about the Christmas menu, music and entertainment so everyone is happy, and make sure it's clear what's happening throughout the day. Don't fall into the martyr trap. Designate roles and make it a family affair.
10. FOCUS ON THE NEW YEAR
Look forward to setting goals for the New Year instead of focusing on the negatives. "Be present in festive celebrations and enjoy the break with loved ones," says Obi James, a certified organisational and relationship coach. "But get excited for 2017. What can you achieve?" Set SMART targets that are Specific, Measurable, Achievable, Realistic and Timely.