As the hustle and bustle of the busy festive season dies down and the New Year celebrations start to fade, it's easy to feel bogged down by the winter blues. Without Christmas to distract us, the dark mornings, dreary weather and reality of back-to-work can often leave us feeling less than our best, but fear not, as there are plenty of easy changes you can make to beat the winter blues.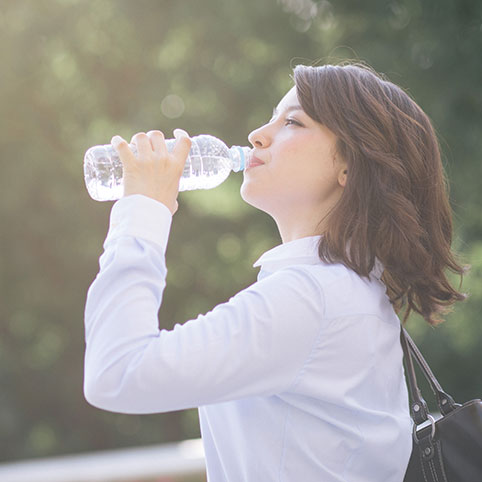 Hydration
If you've heard it once, you've heard it a thousand times, but stay with us… The festive season is often laden with late nights, booze and indulgent diets, the likes of which leave our bodies dehydrated and feeling the effects. Dehydration manifests in the every day, often leading to headaches, lack of concentration, fatigue and low moods. Putting proper hydration back into your body will give you the best chance of getting back into the swing of things with ease, and will also have positive effects on your skin, hunger-levels and alertness. Reach for the H2O, and lots of it.
Wake-up light clocks
Waking up in the dark can often feel like you're going against the natural instinct of your body, making dragging yourself out of bed all that much more miserable. Make the transition slightly easier with a wake-up light clock, which gradually illuminates to full-brightness at your chosen alarm time, mimicking a natural sunrise from the convenience of your bedside table. This allows your body time to adjust to the change in surroundings and stops your alarm from being such a stark and unwelcome shock, and it also means you'll no longer wake up in the dark, wondering if it is the middle of the night. These lights can also be programmed to fade out at bedtime, so there's no need to remember to switch off before falling asleep.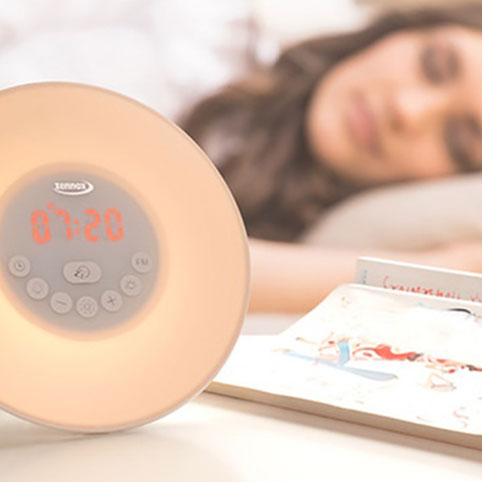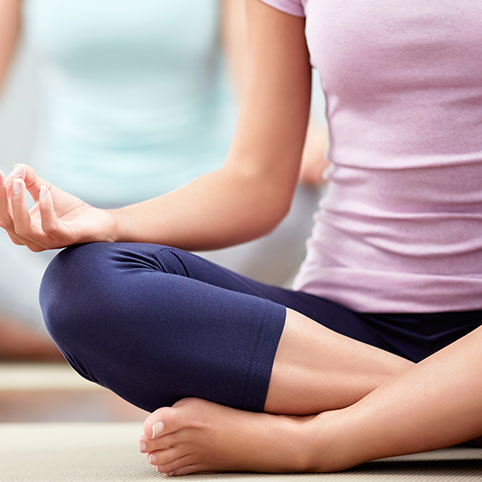 Light exercise
Whilst jogging around your local park in the wind and rain might not tackle your winter blues head on, frequent bouts of light exercise might. Research has shown that one hour a day spent walking could be as helpful as light therapy for the winter blues, so make sure to walk the dog or get out on your lunch break when you can. If the weather is particularly dreary or you don't have time to get out and about, see what you can achieve in the home. Spend half an hour investing in mindful breathing and yoga (YouTube have some great, free videos to follow), or set yourself a list of chores to complete in the house and pick up the tempo whilst doing them. Exercise releases endorphins in your body which trigger positive feelings and reduce stress, so where you are able to push yourself, do.
Fresh food
After a month of going heavy on the carbs, our bodies are often left feeling tired and sluggish. Introduce more fresh food into your diet and research new and interesting recipes - this will benefit you double-fold by providing you with much-needed vitamins, nutrients and energy, but will also keep your mind active and help you to focus on something other than your winter blues. Challenge yourself and enjoy the benefits.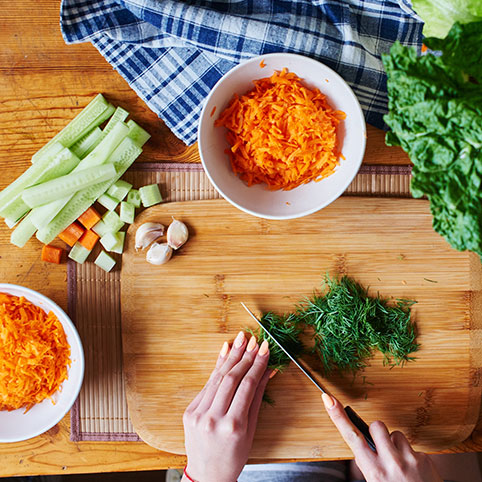 Blog contribution by Dr Rupert Critchley BM MRCGP - GP and Founder of VIVA Skin Clinics vivaskinclinics.com