It's that time of the year again…as the nights start to brighten and the first spring shoots start to emerge from the ground, Lent has arrived and we are again able to enjoy the old tradition of Pancake Day.
Originally marking the start of Lent on Ash Wednesday, Shrove Tuesday was the last opportunity to use up eggs and fats before a forty day long fast began. In a recipe dating back to the 15th Century, eggs, flour, salt and milk are whisked together and then fried in a shallow pan until brown, before being flipped.
Some prefer to enjoy them simply done with just a sprinkling of sugar and lemon juice, whereas others choose to be indulgent with their accompaniments. If you're a pancake purist, look away now! We have lots of ideas below on how to fill your evening – and pancake – with fun this year.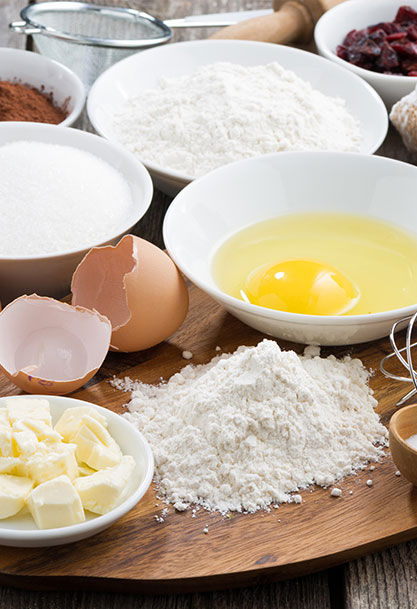 1. Nutella, banana and mini marshmallows
A sure hit for those with a sweet tooth! Simply combine chopped banana pieces with your favourite chocolate hazelnut spread and stir in a few marshmallows, before filling your pre-made pancakes. Perfection!
2. Ham and mushroom
Why not go savoury with a twist on this classic combination? Fry chopped mushrooms until softened and slightly browned and stir in crème fraiche and chopped ham. Season with black pepper and thyme and warm filled pancakes in the oven.
3. Mozzarella, pesto and sundried tomato
Get a taste of the Mediterranean by stirring punchy basil pesto into chopped sundried tomatoes and spreading onto pre-made pancakes. Tear fresh mozzarella into chunks and add on top, before rolling and warming in the oven.
4. Raspberry, mascarpone and white chocolate chips
Naughty but nice! Beat sugar into rich mascarpone and stir in whole raspberries. Finish off by sprinkling mini white chocolate chips on top of the mixture.
5. Spinach, ricotta, feta and pine nuts
Get a double cheese fix! Wilt spinach leaves before combining with tasty ricotta and spreading onto pancakes. Crumble feta cheese over and finish with a few pine nuts, before warming in the oven.