Bonfire Night just wouldn't be the same without some good old warming comfort food. Whether your hosting your own Bonfire Night party or want a hearty treat to come home to after watching your local fireworks, there are certain foods that are a must have for bonfire night – here are our top food suggestions to make the 5th November a night to remember!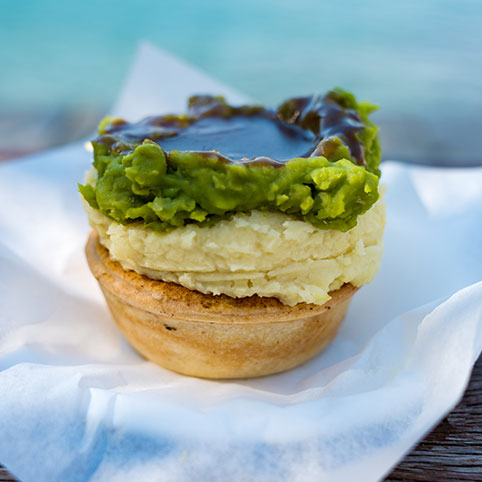 Pie & peas
Pie and peas are at the top of our Bonfire Night food list! And the best thing is that the choice of pie is up to you! Traditional steak and ale pies always go down a treat or why not try a classic pork pie? These pair perfectly with peas and whether you opt for garden peas or mushy peas why not mix in mint sauce for that extra zing! This classic pie and pea combination are great for eating round the dining table or from a paper tray in the garden watching the fireworks!
Warm pot of chilli
Nothing is more comforting on a frosty evening than a warm bowl of chilli and we can think of no better dish for Bonfire Night! The best thing about this is how easy and adaptable it is to make, you simply add all your ingredients to a pot and leave to simmer. Beef is a classic meat to add to your chilli or if you prefer a more vegetable based chilli the possibilities are endless! Peppers, kidney beans, chillies, onions, mushrooms and chickpeas are just some of the staple vegetables that can be used, but you really can include anything! Why not mix it up and add in sweet potato? Finish with a dash of your favourite herbs and spices and you're ready to serve!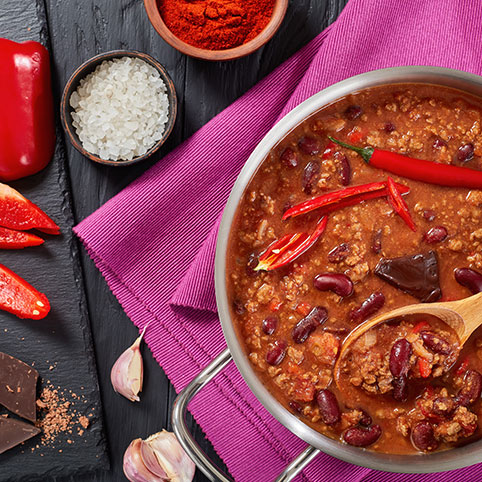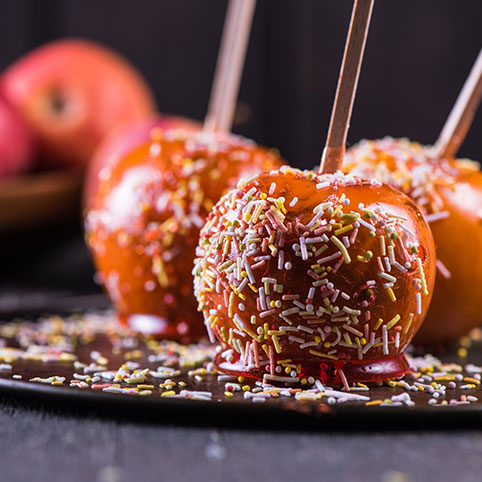 Sticky toffee apples
Sticky toffee apples are the ultimate Bonfire Night treat and perfect for holding by the fire. If you feel like making your own you can find lots of recipes to help you achieve the perfect toffee caramel coating. Decorating is the fun part as you can top with whatever you like! A few of our favourite toppings include chopped nuts, coloured sprinkles or crushed chocolate pieces. Make it extra fun by getting the kids involved!
Parkin
You can't really have a bonfire night without Parkin, it's tradition! This deliciously sticky cake with its gingery kick is the ultimate comfort desert on dark November evenings. Homemade parkin really can't be beaten, and the cake has a straight forward recipe to follow as no mixer is needed and a lot of the ingredients are cupboard staples. Our top tip for making the best parkin? The more treacle the better! Serve on its own or If you can brave the cold why not try with rhubarb ice-cream for the perfect treat.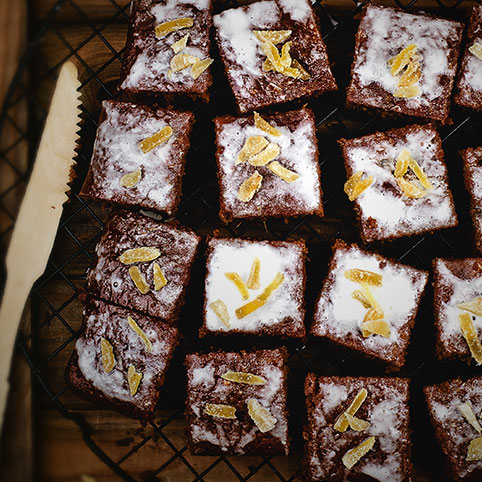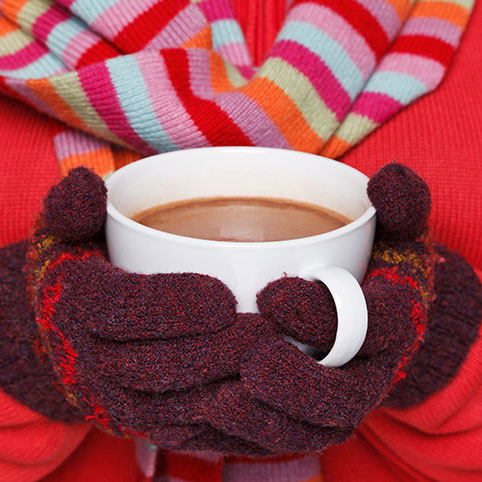 Hot Chocolate
You simply can't beat a warm hot chocolate on a chilly November evening. If you have a lot of guests why not try using a slow cooker for an easy way to serve hot chocolate to your crowd? It is super easy to do, just pour milk and double cream into your slow cooker then add in dark or milk chocolate depending on your preference. Cover and cook on low, making sure to stir occasionally. When done, ladle into your mug and top with cream, grated chocolate and marshmallows. You can even add your favourite liquor to each mug for a little extra warmth! Any marshmallows left over? Toast them over the fire!