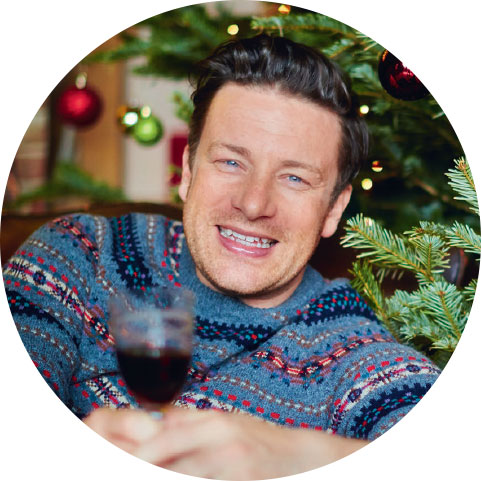 Prepare a festive feast with these showstoppers from Jamie Oliver's Christmas Cookbook. For more recipes from Jamie, you can pick up our Winter Bon Magazine in-store or online. And don't forget to like Bonmarché on Facebook (facebook.com/bonmarche) and look out for the chance to win a copy of Jamie Oliver's Christmas Cookbook.
BRUSSELS IN A HUSTLE
SHREDDED WITH GARLIC & SAGE
Serves 6 to 8, as a side
Peel and quarter 1 red onion, push it through the fine slicing attachment of your food processor, and tip into a large pan on a medium heat with 50g of unsalted butter.
Pick, finely slice and add the leaves from 4 sprigs of fresh sage, then fry for 4 minutes, or until soft, stirring occasionally. Meanwhile, wash and trim 1kg of Brussels sprouts, clicking off any tatty outer leaves. In batches, push them through the same fine slicer.
Add them to the pan, turn the heat up, cover, and fry for 10 minutes, or until soft, adding a splash of water, if needed. Toss in 4 tablespoons of Worcestershire sauce, then turn the heat off and gun in 1 clove of unpeeled garlic through a garlic crusher. Stir well, season to perfection and serve.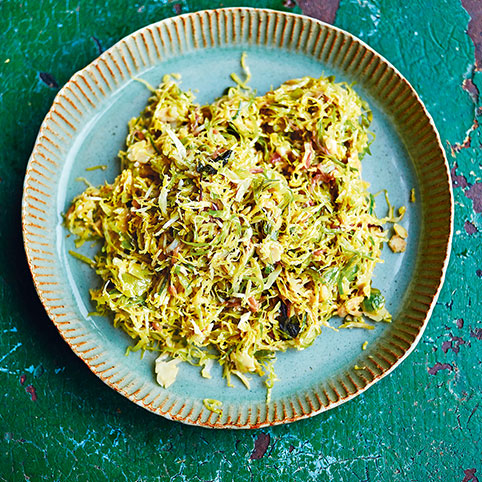 Nutrition per serving: 114 kcals, 6.9g fat (3.6g saturated), 4.8g protein, 8.5g carbs, 6.4g sugar, 0.2g salt, 0.5g fibre. .
Jamie Oliver's Christmas Cookbook by Jamie Oliver is published by Penguin Random House ⓒ Jamie Oliver Enterprises Limited (2016 Jamie Oliver's Christmas Cookbook). Photographer: David Loftus.