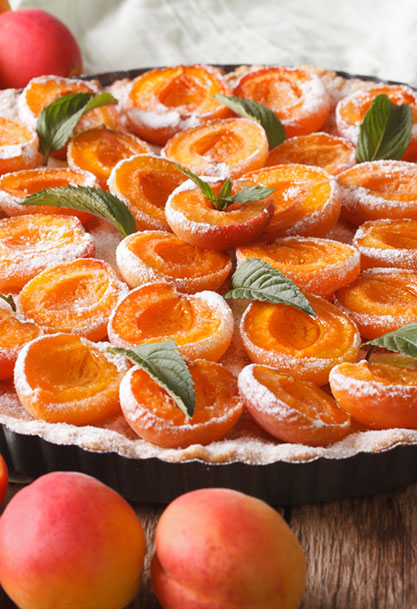 Spring into warmer climes with fresh seasonal produce
June will soon be upon us and, as we start to look towards balmy evenings and lunch in the garden with friends, we thought it would be a nice idea to take a look at which ingredients will be readily available and at their very best in the coming weeks. With such a rich variety of fruit and vegetables available in the UK, it's important to consider which foods are at their best at different times of the year.
Beginning with vegetables, why not blanch some asparagus and pair with some punchy broad beans and curly lettuce in a fresh salad? Or create a twist on the usual coleslaw by adding in some aromatic fennel and serve with a warm new potato and mint salad for a different take on BBQ sides? June also sees an abundance of sweet and colourful fruits, why not take advantage with a warm apricot tart or a decadent strawberry and blackcurrant trifle? Finish off with a zesty rhubarb mojito and you have a seasonal masterpiece of menus! Alternatively, go indoors with spinach stuffed chicken served with courgette and potato gratin, followed by a warming rhubarb crumble – perfect for a rainy day.
Whatever the weather (rely on the British climate at your peril!), you can easily celebrate tasty fresh fruit and vegetables indoor or in the garden. However, fingers crossed for a sunshine filled month – happy eating either way!
Examples of vegetables in season: asparagus, aubergine, cabbage, carrots, courgettes, fennel, lettuce, new potatoes, peppers, purple sprouting broccoli, spinach, watercress
Examples of fruits in season: apricots, blackcurrants, gooseberries, rhubarb, strawberries