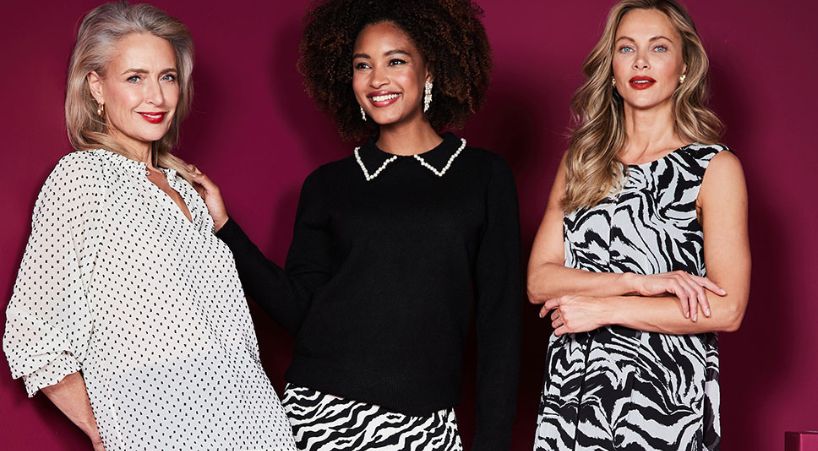 It's almost time to step into the season of sparkle and joy. With the Christmas party season just around the corner, unwrap the magic of festive style as we dive into our new season collection of enchanting Christmas party dresses, elegant trousers, skirts and more!
Whether you're attending a cosy family gathering, your work Christmas party, or a festive soiree with friends, we've curated the perfect pieces to make your Christmas party season merry and bright.
It's time to celebrate the most wonderful time of the year in style!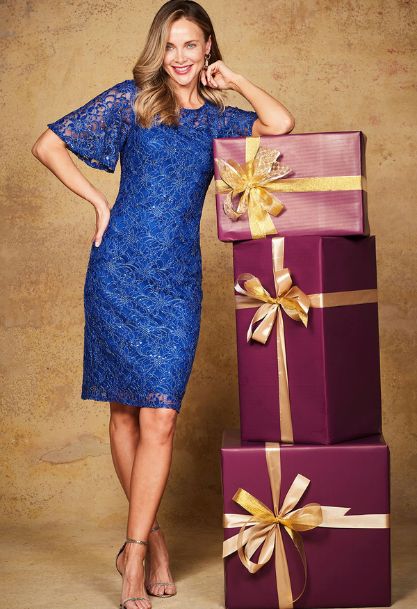 Sequin and Lace
From the timeless allure of velvet and the sophistication of lace to the shimmering glamour of sequins, the perfect Christmas party dress captures the essence of Christmas magic.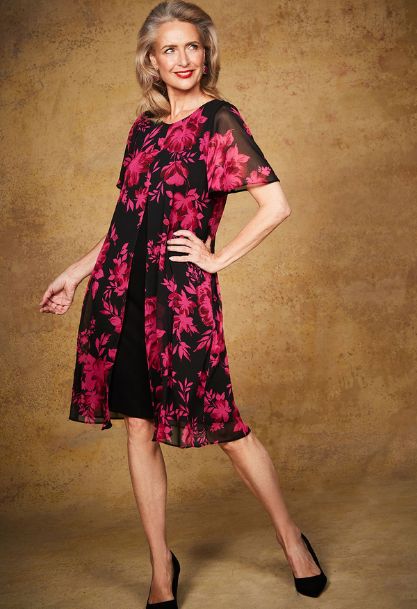 Floral Split Front
A festive colour palette of rich burgundies, deep emeralds, and classic blacks and golds await. Whether you prefer a classic wrap dress, a timeless shift dress, or a statement-tiered dress, we have you covered.
Christmas Velour Trousers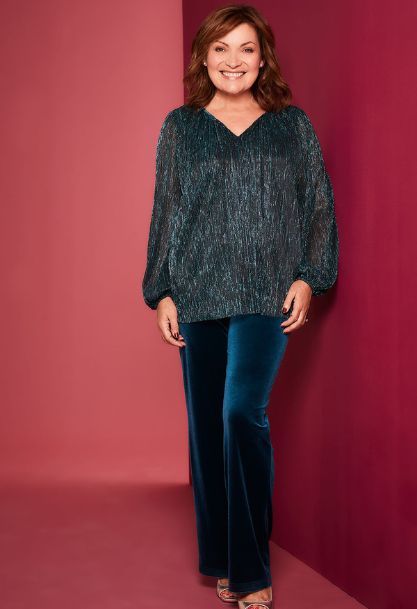 Velour Wide Leg Trousers - Teal
Our Velour Trousers are the perfect blend of luxe and laid-back for the party season. These plush trousers embody the spirit of the season and are versatile enough to wear again and again for other special occasions in your diary. Create a chic look by coupling them with a camisole and adding a touch of sophistication with a tailored blazer jacket.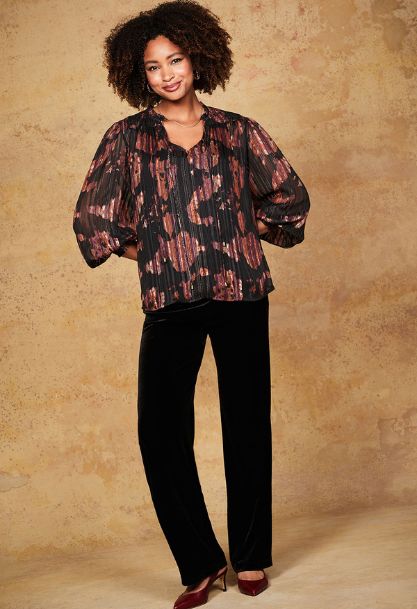 Velour Wide Leg Trousers - Black
The velvety texture adds a luxurious feel, making them ideal for any festive occasion. Choose from jewel-toned purple or classic teal to radiate the joy and glamour of the season in sizes from 10 -28. You will feel fabulous as well as comfortable all day long with these elasticated waist wide leg velour trousers.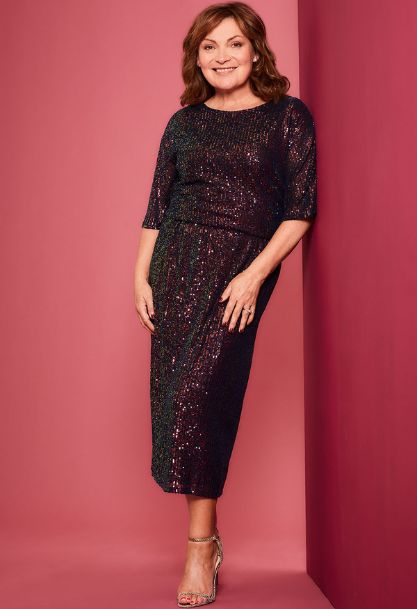 Sequin Skirt
Tis the season to twirl into festivity with our collection of skirts tailored for the Christmas party season! Embrace A-line silhouettes, or opt for the flair of sequins with this rainbow skirt and matching Top.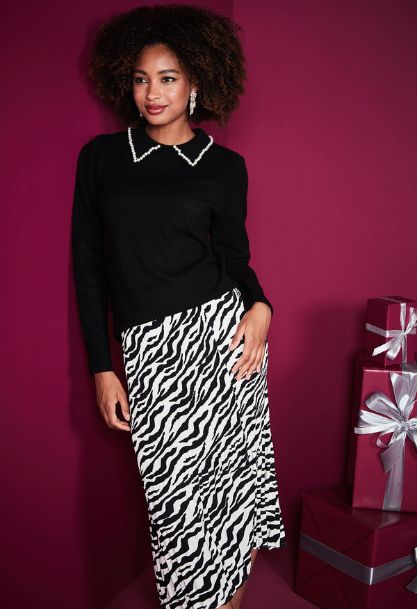 Elasticated Waist Skirts
For added all day comfort opt for this pleated peplum zebra midi skirt with an elasticated waist. Pair this skirt with a bubble hem blouse and add some glamour or a cosy knit for an effortlessly chic look.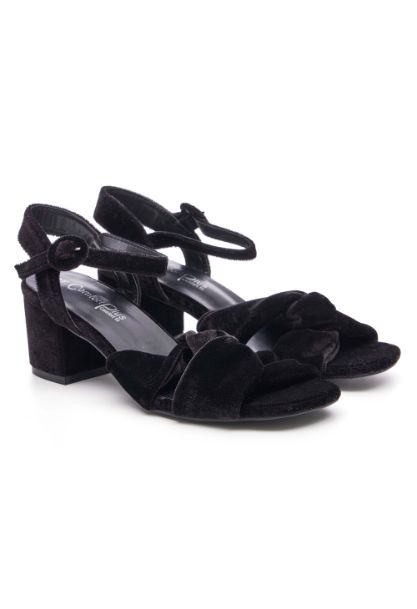 Velvet Block Heel Sandals with Twist Detail
Step into the party season with a dash of glamour and comfort (of course) and complete your festive look with a pair of gorgeous shoes. From dazzling heels that add a touch of elegance to chic flats that keep you on your feet all night, our collection ensures that your footwear is as fabulous as your celebration attire.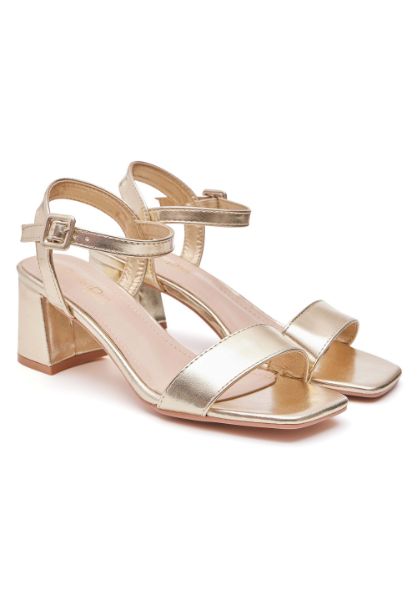 Strappy Metallic Heels
Whether you're rocking a stunning dress, trendy velour trousers, or a festive skirt, we believe in the power of being both comfortable and stylish. Your shoes aren't just an accessory—they're a statement that says you're ready to dance into the Christmas festivities.
Save money on your Christmas party outfits: Look out for Black Friday!
If you're looking to save money on your Christmas party outfit there are plenty of ways to look and feel amazing without breaking the bank. Get set for Bonmarche's Black Friday 2023 extravaganza featuring fantastic women's clothing and footwear deals. Uncover irresistible discounts on everything for your Christmas party outfit during our Black Friday and Cyber Monday sales!
And discover our online exclusives...
Explore our exclusive online collection of women's clothing that you won't find in-store! As we wrap up our Christmas party styling guide, remember that age is no limit to glamour and grace. Whether it's the shimmer of sequins, the luxurious touch of velvet, or the richness of Christmas colours, we know you'll look amazing.