Halloween is upon us, and although we may be *a smidge* too old for trick or treating, that doesn't mean we can't have fun around this festive time. Halloween is a great chance to have some fun and enjoy some creativity with the family. Whether it's your kids, nephews, nieces or grandchildren, these easy recipes are quick and simple and don't require strong baking skills at all.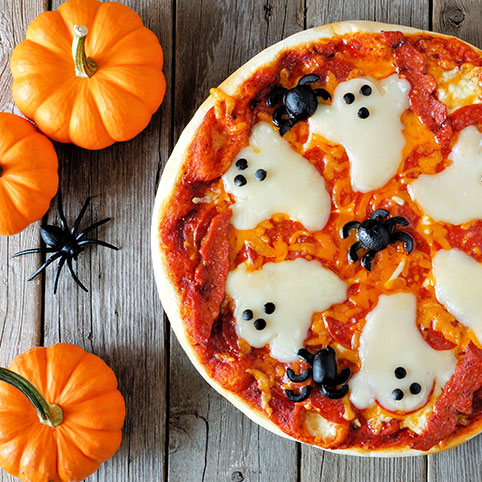 SPOOKY PIZZA
For this easy ghost & spiders cheesy pizza, simply buy a ready prepared oven -bake pizza in a plain margarita flavour (if you really want to impress your family, you can make the pizza from scratch). Also purchase some black olives and a ball of mozzarella cheese. Chop the mozzarella into ghost like shapes, and then chop up small pieces of olives to create eyes and a mouth. For the spiders, simply place a few full olives on the pizza to create the spider's body. The legs are just chopped up olives strategically places for the spooky effect!
SEVERED FINGER BUNS
Simple, but effective! Just prepare hot dogs as you normally would, then cut out thin sections at the end of each sausage to look like a nail bed. Then, make a few slashes with a knife to represent the knuckles. Last but not least, place the hot dogs in a bun already doused with ketchup. It's even grosser if you decide to grill the hot dogs… need I say more?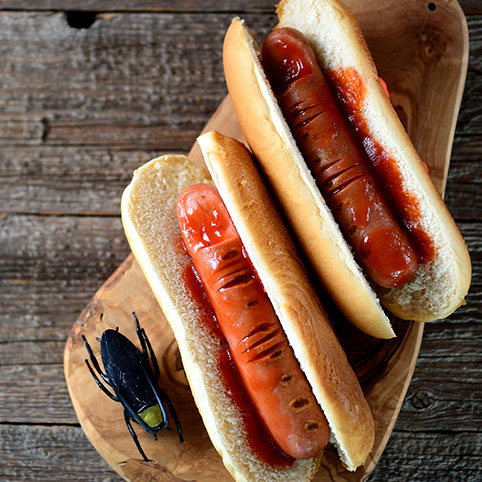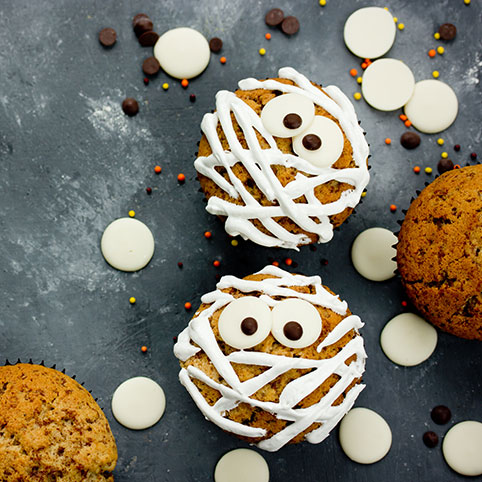 MUMMY MUFFINS
Muffins, cupcakes, buns or cakes? Whatever you call them, these mummy inspired ones are a delightful Halloween treat that will be sure to put a smile on the children's faces. Simply make a muffin mix of your preferred flavours, bake and then let cool. The decoration is where the fun happens! You will need two white chocolate buttons per bun; place them next to each other for eyeballs and use icing sugar to attach them to the muffin. Use smaller chocolate chips to create the pupil. Then use icing sugar to create the mummified wrap effect by simply drawing slashes around the rest of the muffin.
Which recipe takes your fancy? Share your favourite with your family and friends, and if you recreate any of these ideas remember to tag us in your pictures on Instagram.