Your swimsuits, swim-dresses and bikinis are usually the most neglected part of a wardrobe; but they need just as much care and attention as our other favourite garments. Follow our tips below to keep your swim collection looks as fabulous as possible, for as long as possible!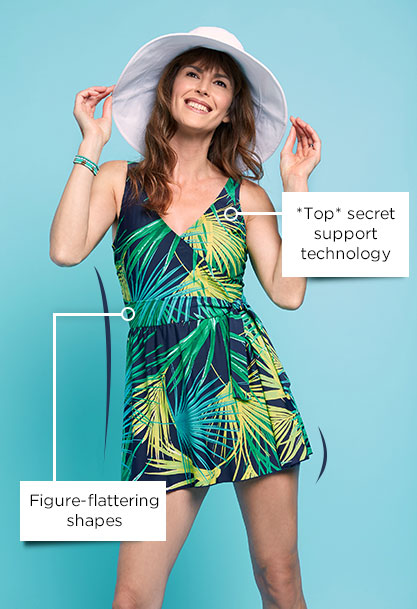 Rinse, rinse, rinse!
Sun cream, chlorine and salt are your swimwear's biggest enemy. They stain, and they can break down the fibres which reduces its elasticity. Rinse with cold water and hand to air dry overnight.
Always read the label
Each piece of swimwear gives you the best recommendation for the best way to wash them. Some require hand washing, where others can be put on a delicate machine cycle. We recommend washing inside out and (if the label advises it) washing on a cool wash inside a garment bag or pillowcase for extra protection.
Drying: Don't add heat
Although it can seem tempting to pop your swimming costume on the radiator after cleaning, we would advise staying clear of this. Air drying is your friend, swimwear is crafted from fabric that dries quickly, so give your suit fresh air and let it dry on its own.
FAQ's
How can I stop my swimsuit from fading?
Chlorine is a big contributor to fading, just remember to rinse your suit thoroughly at the end of the day (or after your swim) and when drying, keep out of the sun.
How long should my swimwear last?
The more you care for your swimsuit, the longer it will last. If you follow our top tips, your swimwear will be looking fantastic for longer!
How should I store my swimwear?
Everyone is guilty of it, shoving your swimwear to the back of a drawer until it is inevitably replaced the following year. We recommend folding (yes, folding) your swimwear and storing either in a pillowcase or vac-pac bag and placing in the bottom of a drawer.