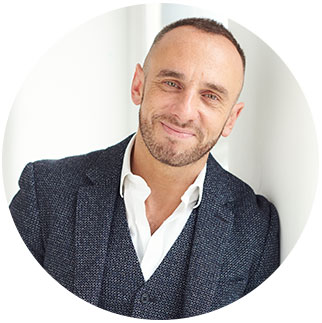 The ideal beach-to-bar outfits are lightweight, easy to pack, and versatile enough to be able to dress up or down from day to evening dressing. Mark Heyes knows that holiday packing isn't always an easy task, especially if you're limited by luggage allowance; but choosing the right pieces will make the experience so much easier. Watch below to find out the three outfits Mark has picked as holiday wardrobe essentials…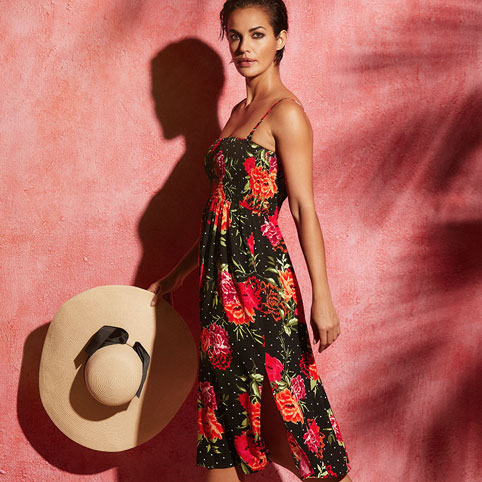 THE VERSATILE DRESS-SKIRT
I love the fact that this could be worn to the beach but straight to the bar after. All you have to do is switch your flip flops to a pair of smarter sandals and hey presto! The work is done! Alternatively, if you want to create two totally different looks out of this one piece, wear the garment around your waist as a fashionable beach skirt in the daytime. Then add the straps and move up to your bust for more evening glamour. The versatility is amazing!
- Mark Heyes
THE ON-TREND JUMPSUIT
This might look scary but I promise you this is the most flattering style to look out for when it comes to an all in one. The waistline is cinched whilst also having a loose hanging top, meaning it looks figure flattering whilst still remaining loose and comfortable. Plus, the floaty wide legs are great for elongating the legs but will keep you feeling & looking cool all day.
- Mark Heyes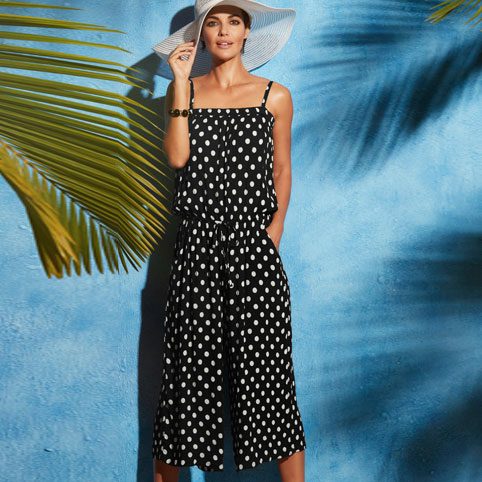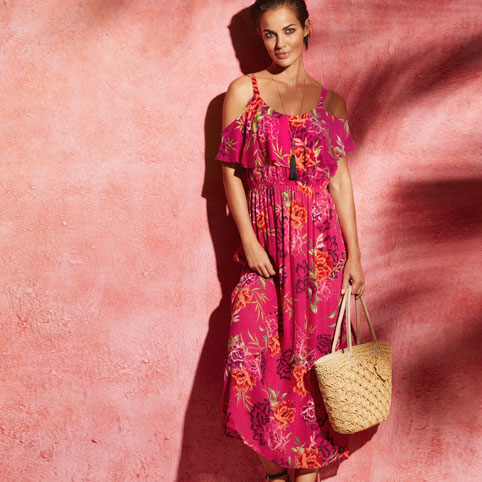 THE COLD SHOULDER BEACH DRESS
Looking for a holiday dress to take you from hotel breakfast to city sightseeing or from poolside to bar? Look no further… This pretty maxi is the perfect balance of casual and formal. Just add some statement earrings for the evening time and this dress will receive and instant lift. I love the bold fuchsia colour too; it's so on-trend for this season."
- Mark Heyes