While some might say that it's never too early to start planning for the most wonderful time of the year, we understand that life can get busy, and before you know it, December is upon us. That's why we're here to share invaluable tips and tricks to help you get ahead of the game, ensuring your Christmas shopping is a stress-free experience.
Here we'll explore the art of early planning, the benefits of thoughtful gift cards, and everything in between, so you can embrace the joy of the season worry-free. Let's dive in and make this year's Christmas shopping a breeze!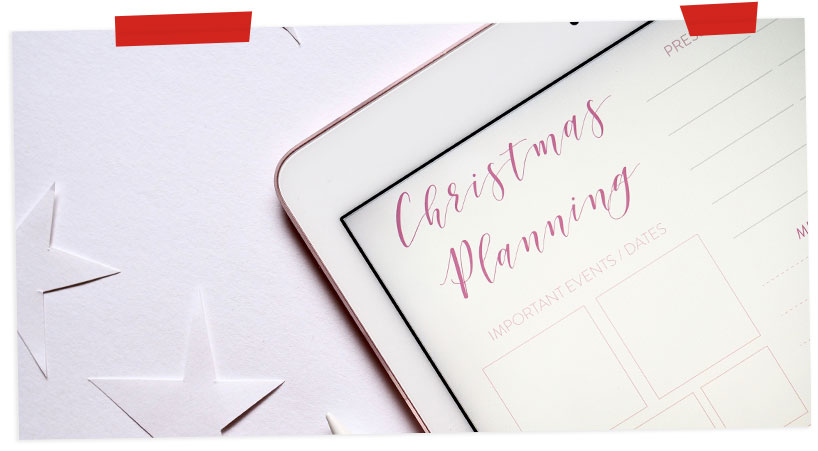 When should you start your Christmas shopping?
The timing of when to start your Christmas shopping can vary depending on personal preference. While there is no hard and fast rule, starting your Christmas shopping early can bring numerous advantages.
Many seasoned shoppers recommend beginning as early as August or September, allowing ample time to browse, compare prices, and find the perfect gifts without feeling rushed. By starting early, you can also take advantage of sales and promotions that often occur throughout the year, spreading out your expenses and saving some money.
Our top 8 tips on how to get ahead with your Christmas shopping.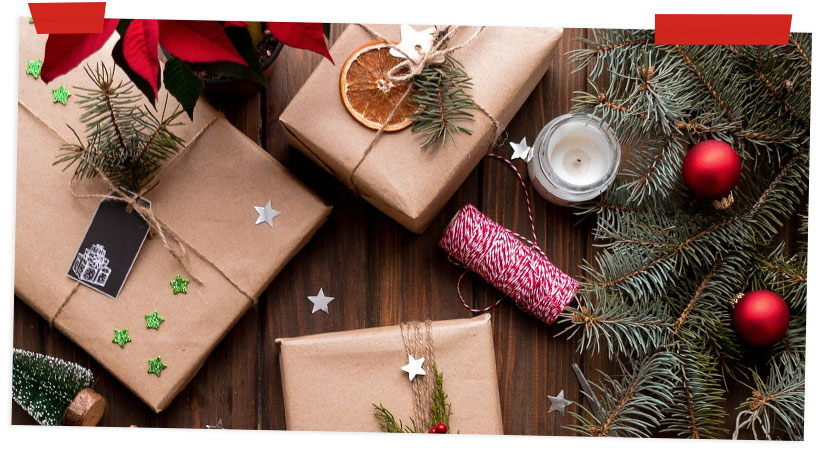 Top Tip 1: Create a Detailed Gift List
Start by making a comprehensive list of all the people you need to buy gifts for. This can include family members, friends, colleagues - anyone you want to share the Christmas spirit with. Having a clear idea of who you need to shop for will help you stay organised and prevent last-minute panic.
Top Tip 2: Set a Budget
Determine how much you are willing to spend on Christmas gifts overall and how much you plan to allocate for each person on your list. Setting a budget will help you make informed purchasing decisions and prevent overspending.
Top Tip 3: Research and Plan
Take some time to research and brainstorm gift ideas for each person. Consider their interests, hobbies, and preferences. Look for inspiration online, read gift guides, and keep an eye out for unique and thoughtful presents. Planning ahead will help you avoid the stress of last-minute, generic gifts.
Top Tip 4: Take Advantage of Sales and Discounts
Look out for sales, discounts, and promotions throughout the year. This allows you to bag great deals on items you know will make perfect gifts. Black Friday, Cyber Monday, and other sales events can be particularly advantageous for saving money.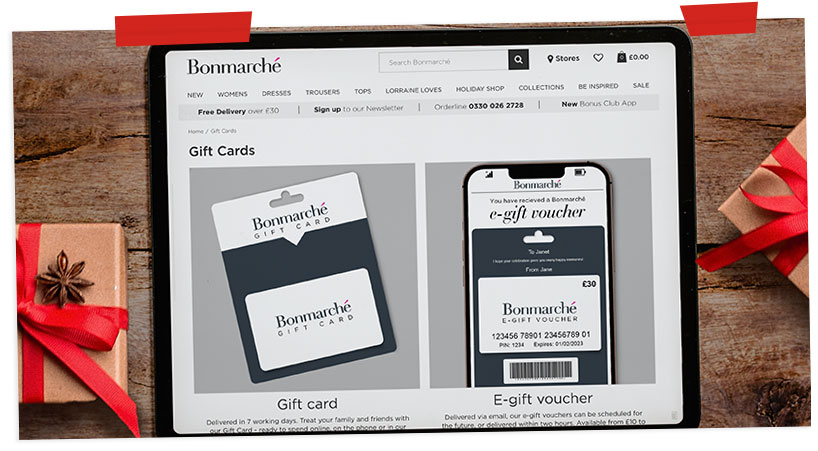 Top Tip 5: Utilise Online Shopping
Online shopping offers convenience and a wide range of options. Take advantage of this by browsing online stores, comparing prices, and reading reviews. Many retailers offer free shipping during the Christmas period, making shopping from the comfort of your home even more enticing.
Top Tip 6: Consider Gift Cards
If you're unsure of someone's preferences or want to give them the freedom to choose their own gift, consider purchasing gift cards. They are versatile, convenient, and can be a lifesaver for those hard-to-shop-for individuals on your list. Don't forget to put the Bonmarché gift card on your own Christmas wish-list!
Top Tip 7: Keep Track of Purchases
Maintain a record of your purchases, including receipts and order confirmations. This will help you stay organised and ensure that you haven't missed anyone on your list. It also makes returns or exchanges easier if necessary.
Top Tip 8: Wrap as You Go
Rather than leaving all the wrapping for the last minute, wrap gifts as you purchase them. This will save you from a wrapping marathon and allow you to enjoy the process at a leisurely pace.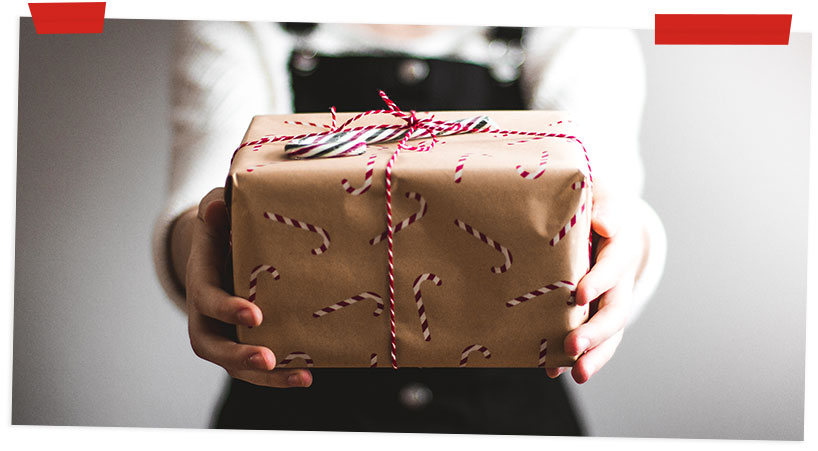 Getting a head start on your Christmas shopping can alleviate the stress of last-minute shopping and ensure that you have ample time to find meaningful presents for your loved ones. Ultimately, the decision of when to start your Christmas shopping rests in your hands, but remember that the earlier you begin, the more relaxed and enjoyable the experience can be.