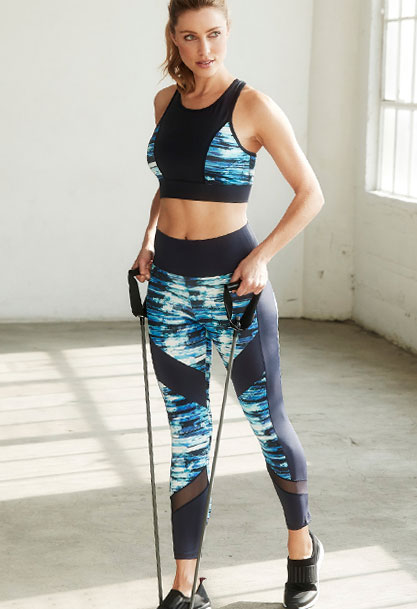 Whether your new year's resolution was "try something new" or "starting from scratch" being active can be for everyone! Little changes all add up to a big impact, helping you enjoy and embrace the best years of your life.
From taking the stairs instead of the lift, pulling the weeds or simply walking the dog a little longer, our recently launched NVC Activewear range will help you put your best foot forward no matter how many steps you take.
Try Something New!
Never underestimate the power of a high waisted sports legging, ours are made from unique anti piling, sweat-wicking fabric to help you stay comfortable even when you sweat. A high waisted fit is guaranteed to help everything stay in place whilst you move about. Be daring, why not try them out at a Zumba class or even wear them on a nice long country walk. Pair with our matching loose fit cropped hoodie and coordinating racer back sports bra available in a stylish grey colour with pops of lime.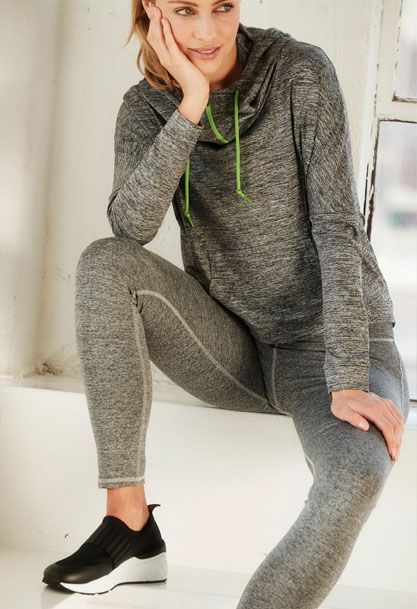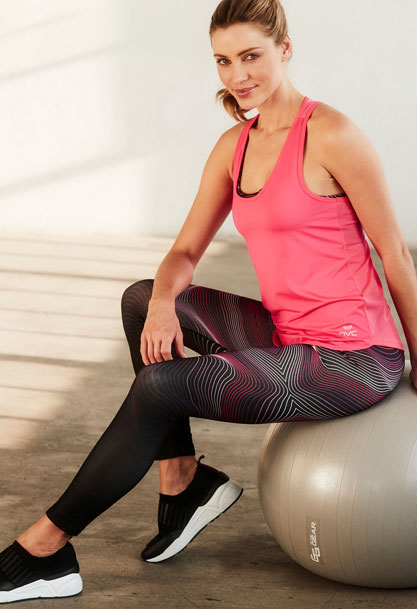 Dance all day in our vibrant pink sports tank top with twisted back detail. Its loose fit will help you move and groove around any dancefloor! Interestingly, dancing has a wide range of health benefits including improving the condition of your heart and lungs, increasing aerobic fitness, improving muscle tone and strength, weight management, and stronger bones. Whether you're a "Strictly Star" in your living room or your local church hall, our NVC Activewear range will be sure to keep you dry during any workout.
As Seen On:
As styled by Carole on Instagram – our vibrant wave pattern sports leggings are perfect for running errands in or a good spring clean! Paired here with our lightweight hoodie for those chilly days out and about.