Forget dusting off the mop and bucket to spring clean your home - today we're talking about spring cleaning your health, and what you can do to kick your wellness up a gear for the onset of the new season. Whilst we're happy to be waving goodbye to the infamous January Blues, we're also ready to start feeling the benefits of Spring. But before we can make the most of those lighter mornings, longer evenings and, fingers crossed, maybe some sunshine, we need to make sure that we're starting off on the best foot possible. Keep reading to find out how…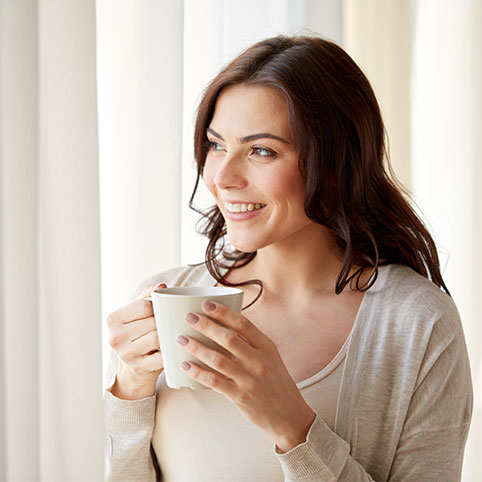 Check Your Bad Health Habits
Before we start trying to introduce some new and improved practises into our day to day lives, we need to check our bad health habits first. Take a look at your daily routine, and imagine yourself offering advice to a friend instead of yourself. Is your caffeine intake high? Are you exercising as much as you could be? Do you need to tackle smoking head on, instead of putting it off in waiting for "the right time"?
We're often much kinder to others than we our ourselves, so by imagining the advice you would give to someone else, you are able to set much more realistic goals for ditching your bad habits. If you're prone to one too many coffees during the day, for example, you can switch to decaffeinated past a certain time. Or if you're finding it difficult to go cold turkey when it comes to nicotine, you could look into substituting a certain number of your 20-a-day for vaping instead.
Don't Detox - Just Take a Break
There is no such thing as a 'detox'. Medically speaking, the kind of 'detox' that has exploded over recent years is a marketing ploy, designed to sell products and retreats that your body doesn't actually need. Your liver, kidneys and skin all detoxify themselves as part of the natural working order of the body, so jumping on a fad juice scheme in an effort to rid your body of 'toxins' is not going to work. Many of the companies claiming to 'detox' you in any way - whether this is through a massage, a face mask, a month's-plan of teabags or through vitamins - can't explain what those pesky 'toxins' actually are, which means that as legislation comes in over the next few years, many of these 'miracle' products will have to be rebranded or they'll disappear.
Instead of ploughing your time and money into potions and plans that are designed to perform a job that doesn't exist, just give yourself a break. January is a notoriously dreary month so we often overdo it on the comfort food and dinner dates in an effort to make ourselves feel better, and whilst there's nothing wrong with this, take the time to listen to your body. If you're feeling run down, lethargic and a little absent-minded, give yourself a break from the nasties and focus on fresh foods, vitamins and good rest.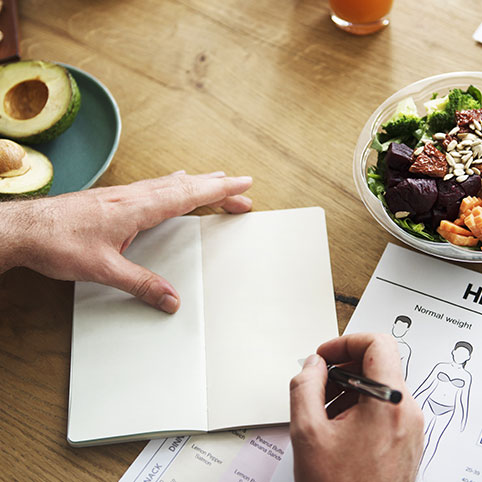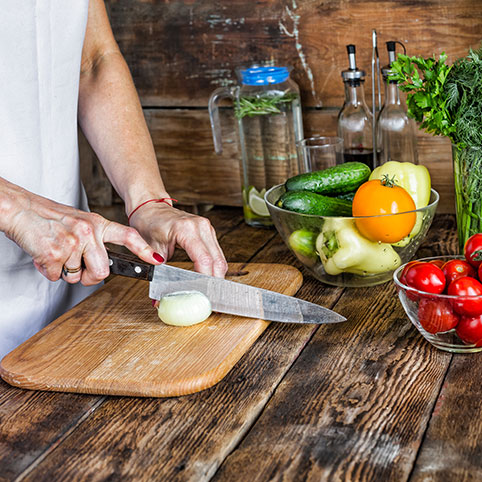 Try Something New
Now the 'new year feeling' is drawing to a close, many of those famous New Year's fitness flames will have petered out. And that's okay, because we usually put too much pressure on ourselves at the start of the year to reinvent our routines and become who we think we should be. Spring, instead, offers the perfect opportunity to try something near in the health arena. With the sun beginning to shine and the days getting longer, our moods start to naturally improve, offering the perfect opportunity to try that class you've always been interested in or to learn to cook those healthier meals you've been longing for.
When we try to take too much away from our lifestyles, we perceive health-conscious choices as being negative or unenjoyable. By trying something new, we reposition health as something positive, and this motivates us to continue with the new behaviours beyond the initial 'fad' stage. It also makes us more perceptive to lifestyle changes as we don't seem them as such daunting asks - rather we view as positive additions.