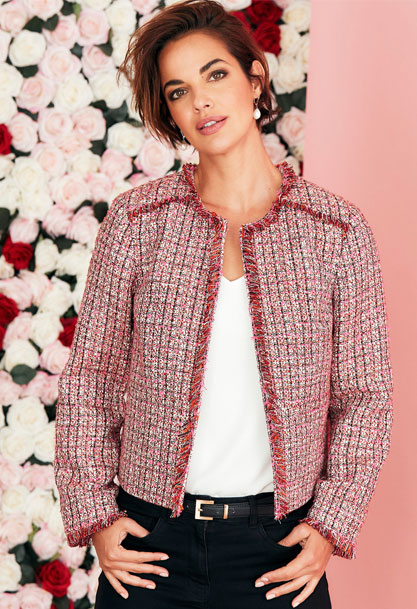 The Perfect Jacket
If you are all glammed up and ready to go, don't head out without the perfect cover up. Our Boucle Smart Jacket comes in a flattering pink hue edged in fashionable fringing. Slip it over your shoulders and pair with a vibrant party dress underneath. If you are looking for that finishing touch to a simple outfit, this versatile jacket quickly updates a classic pair of jeans and plain top in no time.
Make A Statement
If there is one dress you buy this summer, the "hanky hem" shape is the one you need! The asymmetrical shape, modest mid-calf length and adjustable tie belt creates a flattering fit, perfect for all body shapes and sizes. Plus, the striking colour combination of the red and pink makes a bold statement. This striped hanky hem dress is a true investment piece that will see you from the first breaks of spring right through to the end of the summer season.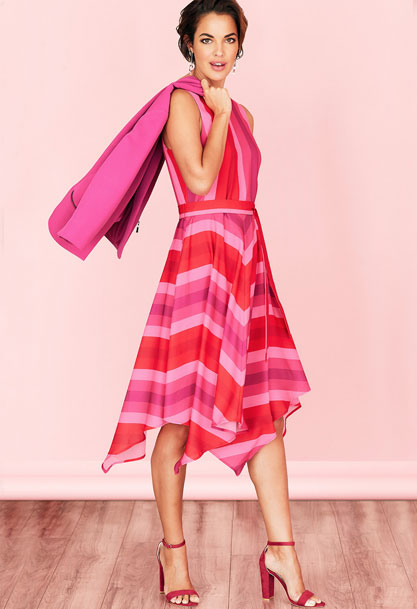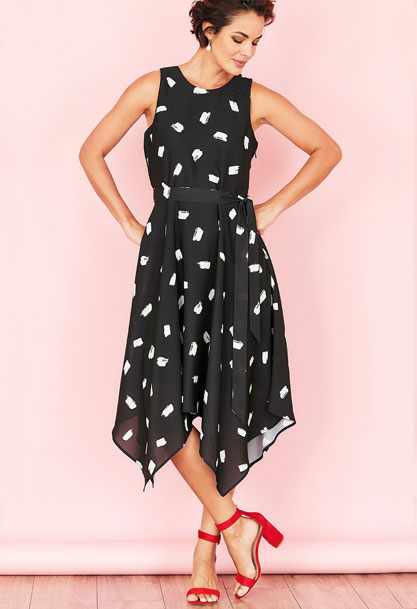 Mad About Monochrome
Garden parties, christenings, days dancing or evenings out – a monochrome style goes with any event! In the ever popular "hanky hem" style, the classic little black dress is freshly updated with a stylish black and white brushstroke print. Featuring a sleeveless design and a delicate key-hole cut out at the back, if colour isn't for you – this is the perfect staple piece. Wear it time after time, just change your shoes and accessories for a different look.