It's the new profession that's taking the fashion world by storm! Goodbye to the front row magazine editors at fashion week, hello to the front row style bloggers taking their seats. If you didn't already know, fashion 'bloggers' are people who document their daily outfits, style tips and clothing guides within their personal online blogs. From doing this, many have created a large following that look to them for advice and inspiration. This week, we're catching up with the fashion bloggers who are 'Owning the Day'. Take a look below to see how they're styling the clothing featured in our Own the Day TV advert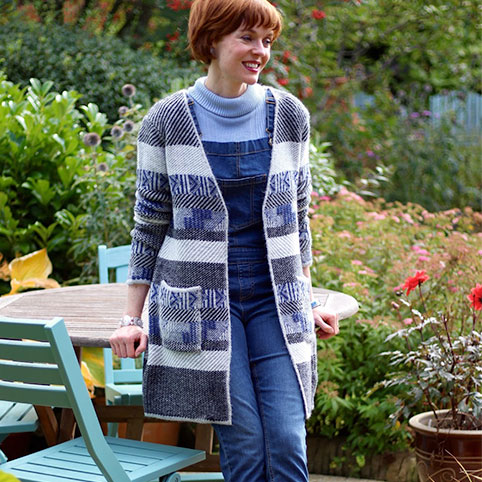 Fake Fabulous is all about having fun with fashion! Samantha is a working mother, living in Scotland. She started her blog age 41 in hope to inspire other women to be a little braver and have fun with fashion, and we certainly think she's done an amazing job at that! In her recent blog post, Samantha styled our Aztec Coatigan with blue denim and a blue roll neck jumper to create a coordinated, cosy outfit.
"The cardigan is a dense (but lightweight) knit. Super soft and delightfully cosy, perfect for teaming with anything denim." – Fake Fabulous.
We completely agree! When autumn hits there's nothing quite like cosy knitwear to ease you in to the colder months. Just because you're adding chunky layers to your outfits, doesn't mean you have to hide your shape. Samantha proves that knitwear can be comfortable AND flattering. We think she looks fabulous, don't you? Head to her blog to read the full post: fakefabulous.com

Gemma is sharing her love of fashion and lifestyle on her blog titled Jacquard Flower. She set up her blog to show how real outfits look on real women and mothers here in the UK. Gemma shares her thoughts on how you don't have to spend a fortune or spend hours getting ready to look stylish and fashionable; you just have to have a little imagination. Gemma recreated our TV ad look with the Cowl Neck Mustard Jumper...
"Yellow is a strong autumn colour and very much on trend for this season... This is a perfect smart daytime look for autumn. I think it's also a complete look but each individual piece would work so well in other looks too." – Jacquard Flower.
Gemma makes a great point; it's always important to ensure your purchase can be easily integrated with the rest of your wardrobe! Doesn't she look fantastic? Check out the full post here: jacquardflower.uk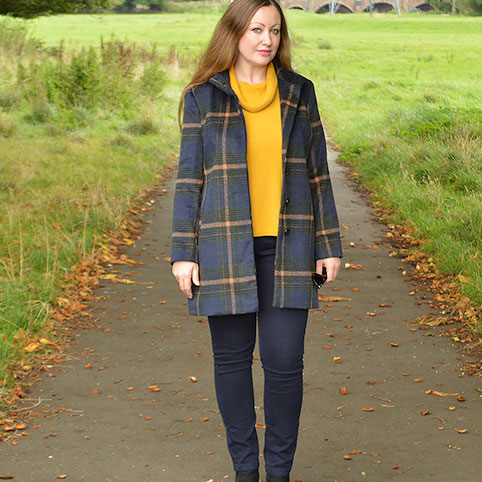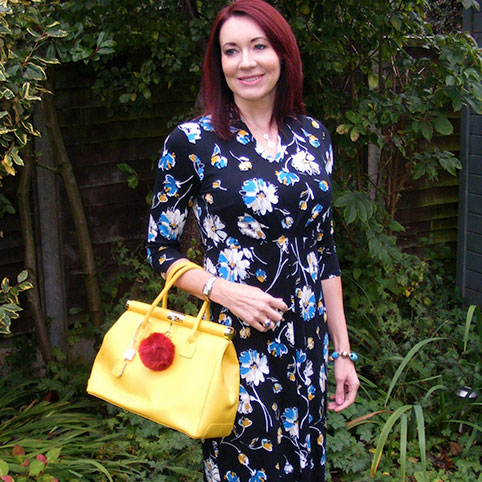 Emma created her fashion blog after looking for a new creative outlet to enjoy. We love Emma's mantra that becoming a mum or reaching a milestone birthday shouldn't create fashion boundaries…age is a state of mind, not a number!
Styling our Floral Tea Dress, Emma says; "While we may naturally associate floral print with Spring/Summer, there's no reason why it can't work during the colder months. The change of season doesn't mean floral print is off limits." – Style Splash
We definitely agree! Selecting a floral print with a darker base colour palette makes it a perfect option for autumn winter. Emma styled her Tea Dress with black tights and black ankle boots to keep warm as the weather begins to change. We think she looks fabulous! Take a look at Emma's blog her:
style-splash.com
and shop the outfits below...