As the seasons transition and the air takes on a more crisp chill, there's nothing quite like the embrace of super soft knitwear to keep you warm and cosy.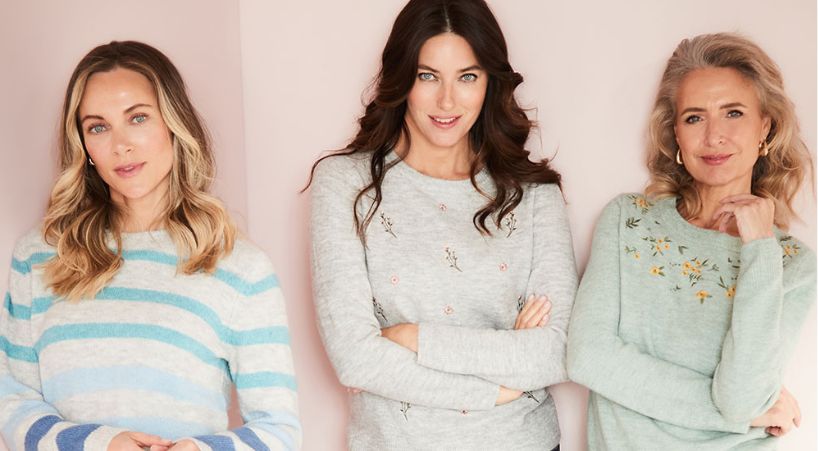 And as we find ourselves in that in-between weather, where days can sway from cool to warm and back again, our soft knits prove to be the perfect companions, adding a touch of luxurious warmth without compromising on style. Keep on reading as we share some of our favourite new season knitwear picks...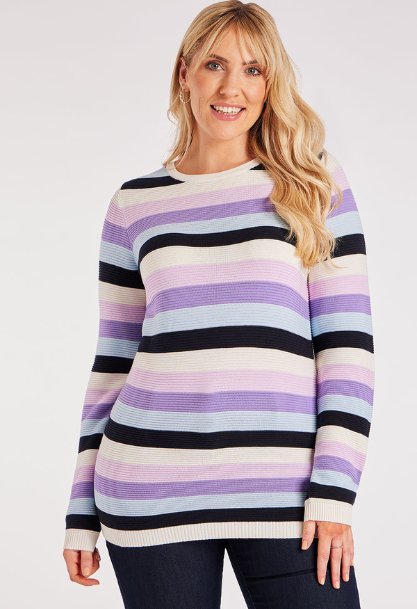 Bold Prints
Bold printed knitwear adds a refreshing twist to your wardrobe. Striking prints inject vibrant energy into your look, instantly transforming even the simplest outfits into eye-catching statements. We love this gorgeous block stripe textured jumper, perfect for all casual occasions this Autumn/Winter.
Oversized Floral Print
If you want to brighten up a gloomy day or express yourself in bold, bright knitwear, we recommend our oversized floral print jumper featuring lilac flowers and long sleeves.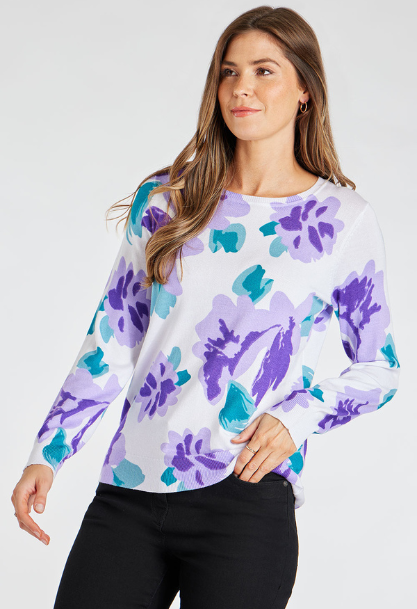 Whether you prefer polka dots, floral prints, or stripes, team your bold printed knitwear with jeans and boots, perfect for Sunday dinner and a dog walk. Neutrals and monochromatic tones can often dominate many wardrobes as they are classic and versatile. On the other hand, embracing colourful knits can be a fun way to switch up your styling if you're feeling bold.
Bold and lively knitwear not only keeps you warm during chilly days but also infuses your wardrobe with a refreshing burst of colour which we often need during the colder months.So whether you're drawn to the rich hues of autumnal oranges, the soothing blues of a serene ocean, or the cheerful pinks reminiscent of blooming spring flowers, we have a fantastic selection of colourful knits.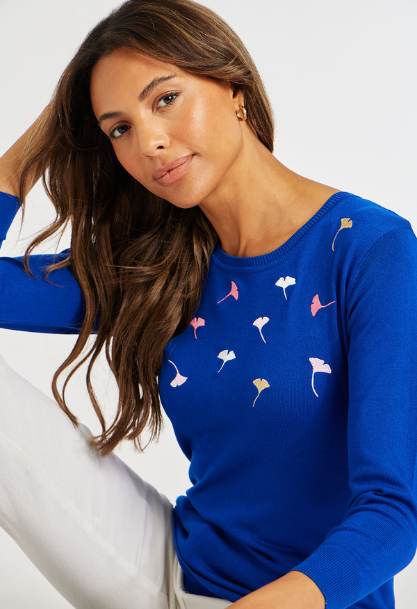 Colourful Knits
If you love royal blue, we know you'll appreciate this gorgeous embroidered jumper which looks great when teamed with leggings, trainers and a gilet for more casual days.
Cashlike Jumpers
Our range of soft, long sleeve cashlike jumpers come in six colour ways! We love this Emerald shade paired with a skirt for a smart look for going out or at the office.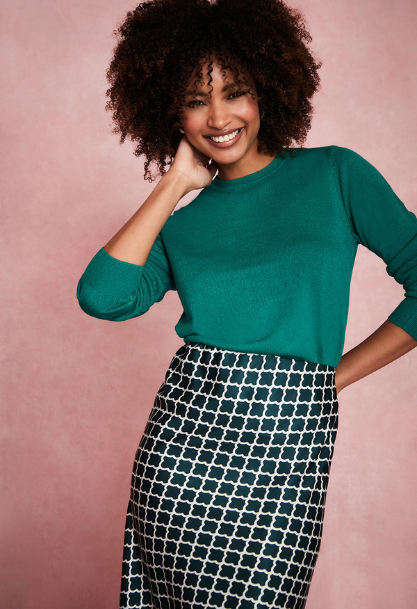 Neutral knitwear is a timeless and versatile addition to any wardrobe. Curate a colour palette of cream, nude, fawn and tan pieces that you can easily mix and match with jeans, skirts or dresses
A few cosy neutral pieces are perfect to throw on and go during the transitional seasons between Autumn and Winter and Spring and Summer.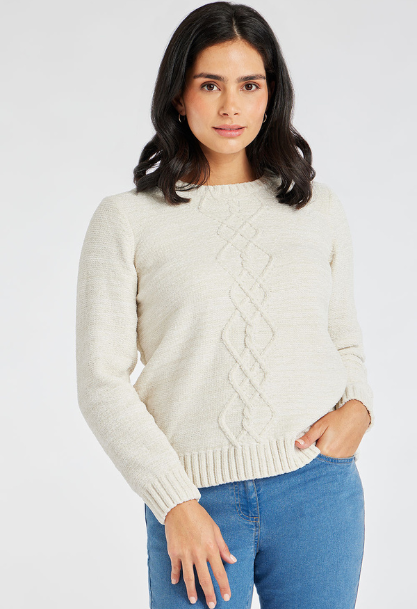 Super Soft Jumpers
Chenille is a super soft fabric that is perfect for cosy days at home. We recommend our Chenille Cable Jumper with a classic round neck and long sleeves, which is available in four colours pink, green, blue and ivory.
Stylish Cardigans
If you're looking for a plain, neutral cardigan, why not try one of our affordable and stylish button-thru cardigans - perfect for layering! You can rely on Bonmarché for stylish, affordable and super soft knitwear.