Swimming outdoors can work wonders for your health and happiness. With summer here, there's no better time to dive in...
Most of us have felt the thrill of a refreshing dip in the sea: the cold as you plunge in and the tingling exhilaration afterwards. Now there's evidence that open-water swimming has real health benefits, too.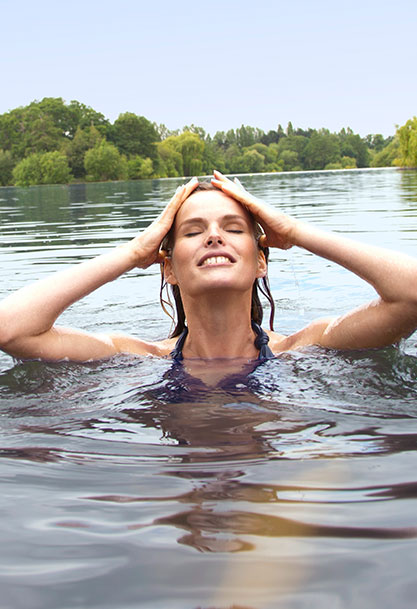 'A joyous and invigorating pastime in itself, swimming outdoors can lead to better metabolism, especially with regards to the way the body handles sugar,' says Dr Mark Harper, consultant anaesthetist at Brighton and Sussex Hospitals and keen swimmer. 'An important response to cold-water adaptation – which is achieved through regular swimming in cold water – is reduced insulin resistance, meaning blood-sugar levels will tend to be lower. We also think that this adaptation may help high blood pressure, type 2 diabetes and arthritis, by reducing inflammation in the body.'
The popularity of open-air dips has grown in recent years. The Outdoor Swimming Society (OSS), founded in 2006, has around 27,000 members across the UK, who swim in lakes, lidos and the sea. Its spokesperson, Ella Foote, explains the appeal: 'There is something very addictive about swimming outdoors. It gives you a feeling of elation that you don't get with anything else. It's low impact and you can do it at any age.' Fans say that one benefit is mindfulness, which helps with depression, stress and concentration. Take the plunge, swimming outdoors can work wonders for your health and happiness.
With summer here, there's no better time to dive in Anna Hart, 34, who swims in the sea at Margate, agrees: 'I love how unwelcome, unnecessary thoughts evaporate as soon as I hit the water. There is no space for stress.'
Similarly, Tessa Wardley, author of The Mindful Art Of Wild Swimming, writes: 'We instinctively know that water is calming, inspiring and brings us peace. As you relax into the ow, your breathing becomes one with your movements. Your mind calms, achieving stillness and clarity.
BRACE YOURSELF
Science backs up these mood-boosting claims. A 2010 study in The Journal of Physiology found that our breathing and heart rate increases when we're stressed, but this can be halved by short periods in cold water. In addition, 'cold sensors all over our bodies trigger a sudden burst of adrenalin that diverts our attention away from our aches and pains, creating the feel-good factor,' says Michael Tipton, professor of human and applied physiology at Portsmouth University. 'It's effectively a natural painkiller.' If you have heart problems or a health condition, you should consult your GP before trying outdoor swimming. For most of us, though, it's good exercise and your body works harder when it's trying to keep warm.
Exposure to cold is also a great way to burn fat, as it converts white fat – which accounts for up to 25 per cent of body weight – to brown fat, which generates heat and burns more calories. And it can increase your metabolic rate: a study of Korean pearl divers, who swim in the sea all year round, found their metabolic rate was 35 per cent above normal when the water was at its coldest. What's more, many people say they've caught fewer colds since taking up sea swimming.
In a Czech study, those who immersed themselves in cold water three times a week saw an increase in their white blood cell count – the immune cells important for fighting off infection. Then there's the circulation-boosting effect. In cold water, our blood moves quickly from the extremities to our major organs and back again as we warm up. This brightens the skin and shifts cellulite.
For many, the best thing about a bracing dip is being close to nature. 'I've lived in London most of my life, so I love swimming in rivers and lakes, surrounded by beautiful countryside,' says Fiona Bettles, 63, a teacher. 'It makes me feel very peaceful. It's a marvellous way to forget the difficulties of everyday life.' If you're nervous, go slowly. 'You don't have to swim far,' Dr Harper reassures. 'You'll get many of the benefits from floating around near the shore.' Kate Rew, founder of OSS, concludes: 'Water is an escape, and also a way of celebrating – the end of the work day, the start of a holiday. The joy of life is enhanced by stripping off and jumping in.'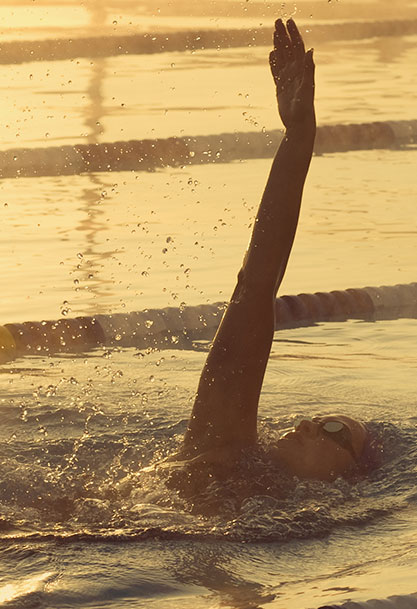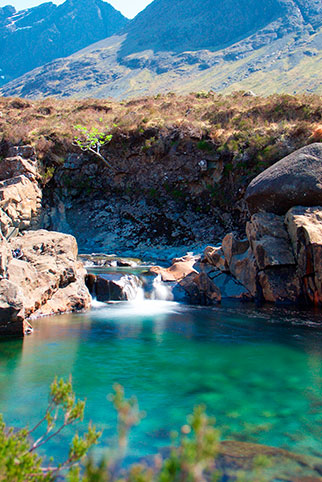 FAIRY POOLS, ISLE OF SKYE
Crystal-clear pools at the foot of the Black Cuillin mountain range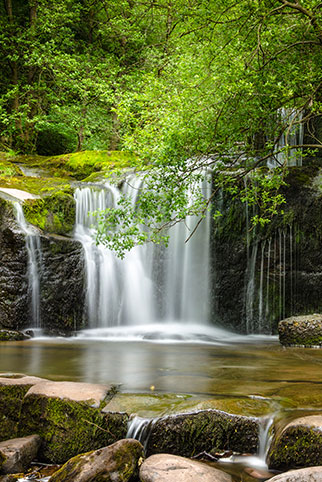 LOWER DDWLI FALLS, BRECON BEACONS
A huge pool at the bottom of a waterfall. When the sun is out, it's full of rainbows.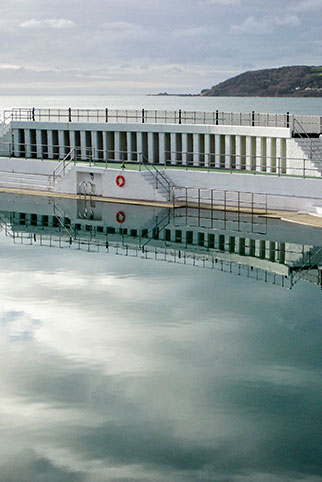 JUBILEE POOL, PENZANCE
The largest open-air seawater pool in the UK, built in the Thirties.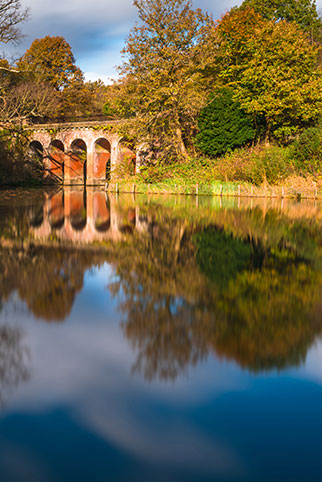 HAMPSTEAD PONDS, LONDON
Three famous swimming ponds, complete with ducks and geese.