Too cold for a cardigan but too hot for a coat? We have a fabulous staple piece for you.
Introducing... The Coatigan.
With the recent onset of chilly evenings and nippy mornings, you may be searching for the perfect cardigan to carry you through until spring starts to peak again. With it's flattering long line fit, warm cosy sleeves and occasional belt, the coatigan is the coat you never have to take off. A worthwhile investment and a great transitional piece, it is lighter than a coat yet warmer than a cardigan.
When shopping for the ideal coatigan - we have some top tips to help you feel more fabulous than ever!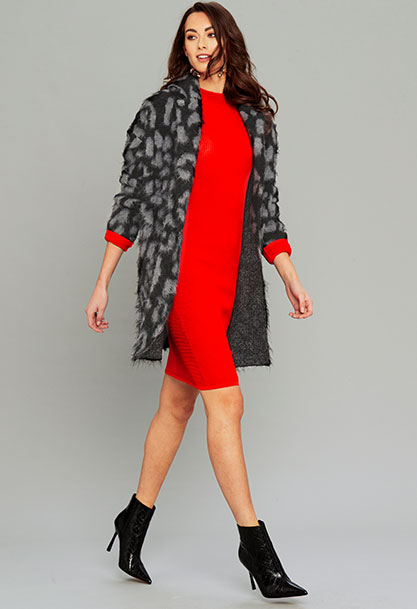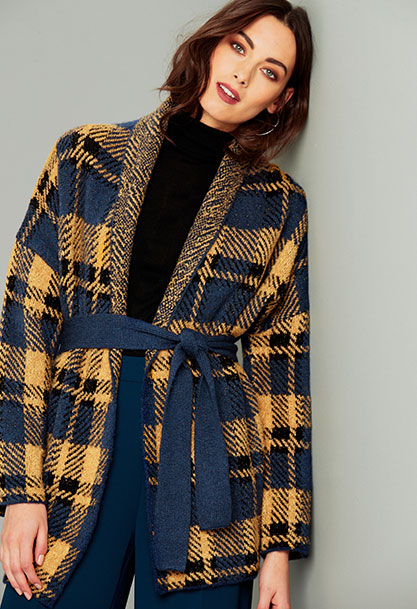 Colour
Be daring with a bold and vibrant coatigan that easily layers over simpler neutral tones and prepare to make a statement. On the other end of the spectrum, if your wardrobe is full of busy patterns or colours already, you may wish to select a coatigan in a staple colour that will go with everything.
Length
Often overlooked but possibly one of the most important factors when shopping for a coatigan is the length. If your wardrobe already has lots of knee length items, then a knee length coatigan is the one for you. If you prefer wearing trousers or jeans, we would suggest a shorter coatigan with a belt to flatter and synch in the waist. Our range of coatigans are designed to skim over your hips to create a more streamlined silhouette.
Ways to wear
What we love about the humble coatigan is that you can dress it up or down, wear it in the office or on the sofa. Pair with your jeans and basic t-shirt for a casual yet still stylish outfit. Why not wear over a formal dress to a special occasion, adding a waist belt and heels for a more polished look.