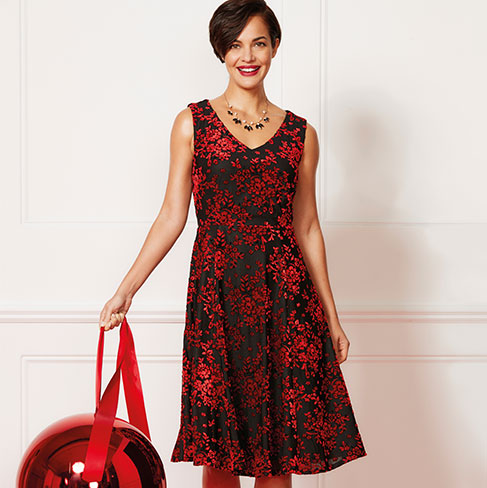 Ever wondered how a gorgeous dress like this one comes to be just that? At Bonmarché, we take pride in our clothing and believe that in order for a dress to make you feel fabulous, every little detail put into it must be fabulous also! From start to finish, we work hard to perfect each aspect of the item, in order to make it a truly special piece for your wardrobe. So we're sharing a sneak peek into the story behind the dress, from the inspiration and original ideas, to the final product arriving in-store. Come along the journey with us…
INSPIRATION
Every piece of clothing starts with a spark of inspiration. Whether it's inspired by trends found on the designer catwalks, or somewhere much closer to home; our design teams find creativity from life, art, history, or travel in order to build their collections. Our 'Modern Victorian' collection was the starting point of this dresses journey; delving into the styles of British history, it was important for us to understand the historic period in order to put a modern twist on it. Visuals are extremely important in the planning process, so we find moodboards are the best way to build and grow our concepts for each collection.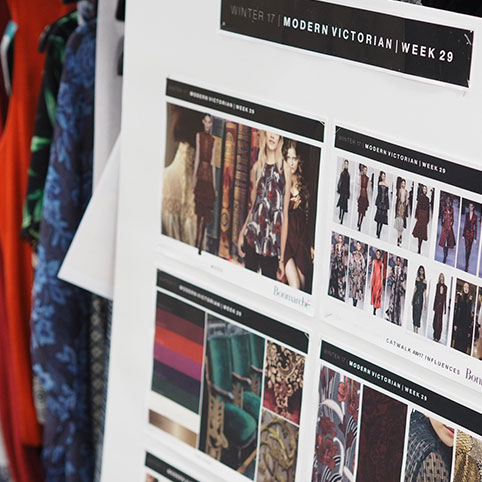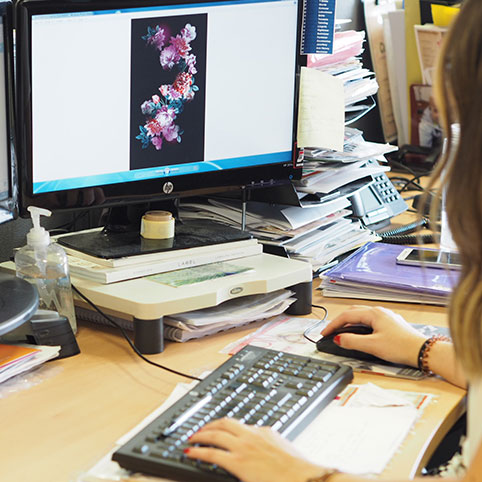 DESIGN & PRINT
Once the inspiration and concepts are set, we have a clear direction of how we want the full collection to feel. This is when we can begin thinking about individual garments within the collection. Sketches begin and creativity flows throughout the design studio! We knew this dress would be a show-stopper within the collection so it was important to perfect the shape, colour and pattern elements of the garment early on. Uniqueness is important to us and that's why our patterns are designed exclusively in-house by our talented print designers.
FABRIC
After many hand drawn sketches and digital illustrations, once the design is finalised it's time to start thinking about fabrics! We only want the best quality, so testing the feel, fit, drape, crease and curve is essential to the decision process. As this dress is designed to be a more formal occasion piece, it's important to choose a fabric that gives off that partywear feel whilst also providing a figure flattering fit. The final fabric chosen has been picked with women of all shapes and sizes in mind. Velour is the perfect festive fabric, and this fabric also has an added slight stretch meaning it's comfortable to wear but also provides the ability to create the perfect silhouette.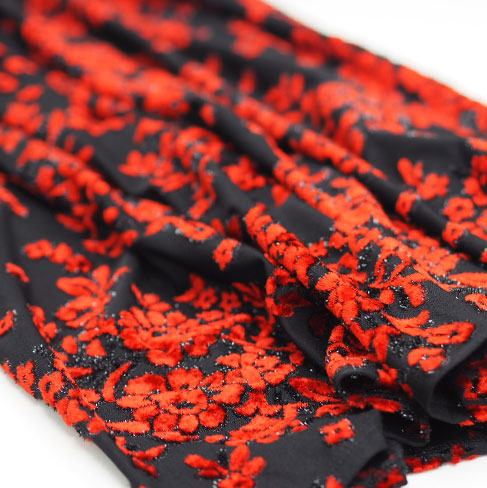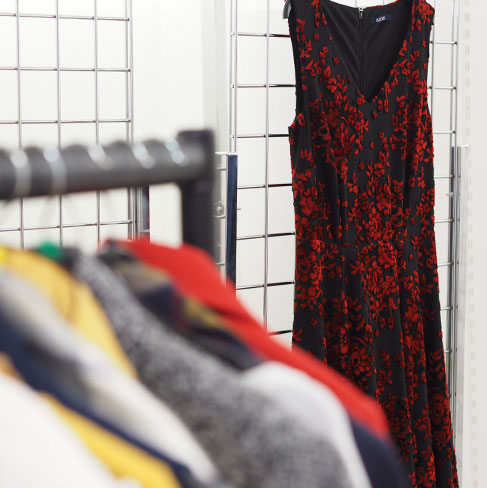 SAMPLES & FITTINGS
Finally drawings are brought to life and we have the first fit sample to work with! We study the sample to ensure the quality, fabric and design all match the original specification. It's important to see the product in real life on a real person, so our fit models try on the dress to make sure it compliments a variety of body shapes. Any alterations and adjustments are then sent off in order to receive the next development sample. This is an ongoing process until we reach the final product; it could be worked on for weeks or even months until we get it just right, but perfection is important to us!
PRODUCTION
It's off to production! Our products are manufactured outside of the UK, as our factories there have more advanced technology and machinery that execute our designs better. We're members of the Ethical Trading Initiative and are committed to ensuring that our products are safe for our customers and manufactured under safe, fair and humane working conditions. For more information on our manufacturing visit bonmarcheplc.co.uk or send us an email.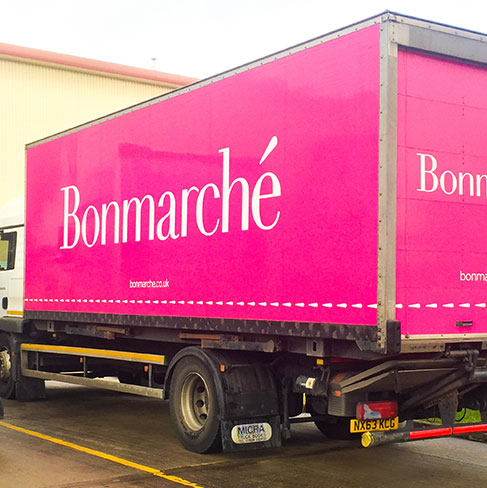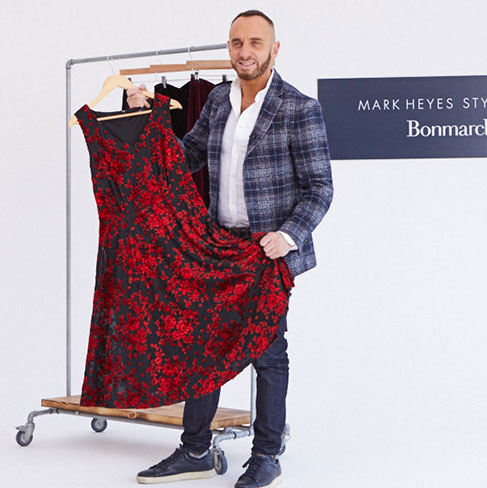 PHOTOSHOOTS
Whilst production is in process, we call on our amazing photography team to help bring the product to life! The dress samples get sent off to various different locations on various different photoshoots. Each photoshoot will have a different purpose and different inteitions behind it; some images will be used for our catalouge, some for our Bon magazine, others will be featured our website, and could even feature in one our our Mark Heyes styling videos.
DELIVERY
Finally, months of hard work is over and the final dress is ready for you to wear! Available in our stores and on our website, this dress is ready to see you through the party season in style. We cross our fingers that you'll love the final design and we always hope we get to see you wearing them! Complete the story by sending your Bonmarché outfit pictures our way through Facebook, Twitter or Instagram and don't forget to tag @bonmarche.