With Mother's Day just around the corner, we treat mum and daughter duo Brigitte and Amy to fabulous new looks for their double celebration…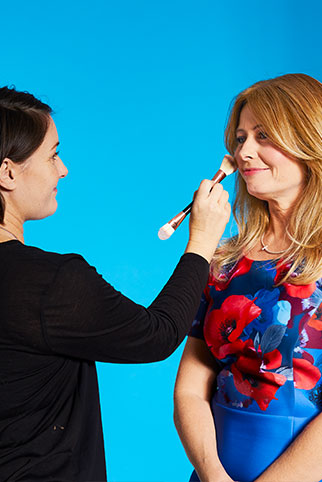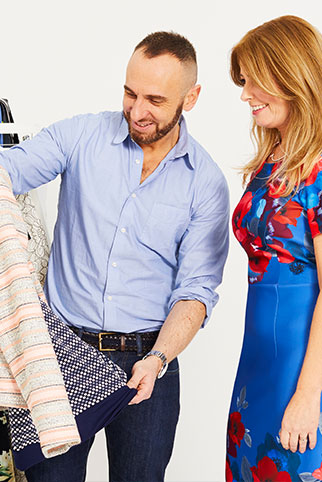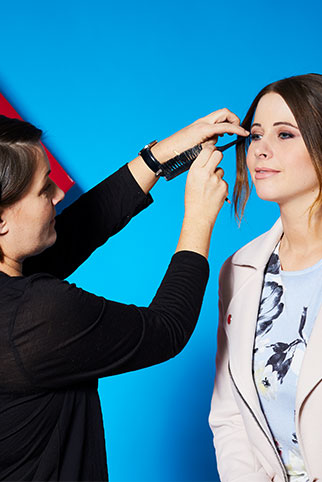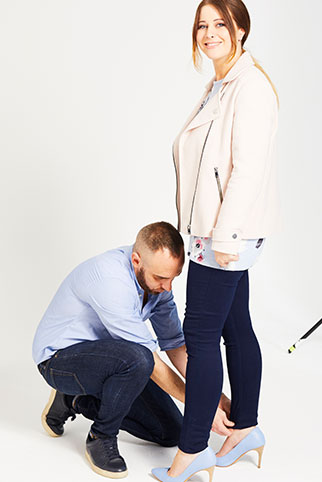 This year, Mother's Day will be extra special for Bon readers Amy Pugsley and Brigitte Marshall, from Broxbourne in Hertfordshire. Amy, 27, has recently become a mum to baby Teddy, making her mother Brigitte, 50, a first-time grandmother. 'We'll have a family celebration with my 74-year-old nan,' says Amy. 'Four generations together under one roof.'
To spoil them for their big day, we enlisted Bonmarché style consultant Mark Heyes and Bon's glamour squad to give them fabulous new Mother's Day looks.
'We both like to dress up, but I don't get the chance to do it very often,' says Brigitte. 'My style has always been quite bohemian – I even used to tie-dye Amy's babygrows! I'd love the chance to try something smart and fitted.'
Amy agrees: 'As a new mum, I tend to live in jeans, so I'm really looking forward to getting glammed up.'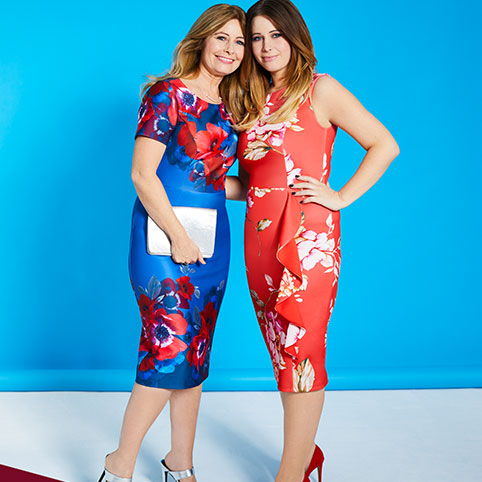 FLATTERING FORMALS
For their formal look, perfect for a family party, Mark chose two stunning dresses. 'Florals are in full bloom again this season,' he says. 'They're a great way to update your wardrobe for spring and give your spirits a real lift after winter. It's a very fresh, youthful look that suits women of every age.'
Amy loved the coral shade of her dress. 'The pattern is really pretty, too,' she says. 'I'm not used to wearing tight dresses since having Teddy, but this is comfy, with a flattering stretch to it.' 'This dress is gorgeous,' agrees Mark. 'The ruffle detail distracts from the tummy area, while making it very much of-the-moment in terms of style.' Brigitte tends to stick to dark colours, so her bright dress was a real departure. 'I didn't think the blue would suit me, but I felt amazing – really ladylike.'
Both mothers loved the other's outfit. 'I think Amy looks beautiful,' says Brigitte. 'The dress really suits her colouring and the cut is great.'
'Mum looks amazing,' says Amy. 'Our outfits really complement each other. We love the striking colours and feel elegant and comfortable – win-win!'
SUNDAY STYLE
For their smart-casual Mother's Day looks, Mark showed the mums how to update their spring wardrobes with a single purchase – a statement jacket. For Brigitte, it's a boucle trophy jacket in flecked pink and grey.
'This has a classic Chanel vibe to it, with a couple of zeros missing from the price tag!' Mark says with a grin. 'You could wear it with a posh dress for a wedding, but it looks fantastic with jeans as well. It's a true wardrobe staple.'
He paired the jacket with relaxed-fit white denim. 'It instantly says "new season",' he says. 'People tend to be scared of white jeans, but the technology in Bonmarché's denim will give you the extra confidence you need to strut your stuff.'
'It's a great going-out-for-lunch look,' says Brigitte. 'I'd usually shy away from white jeans, but with the jacket, they really work. And I love the pastel colours.'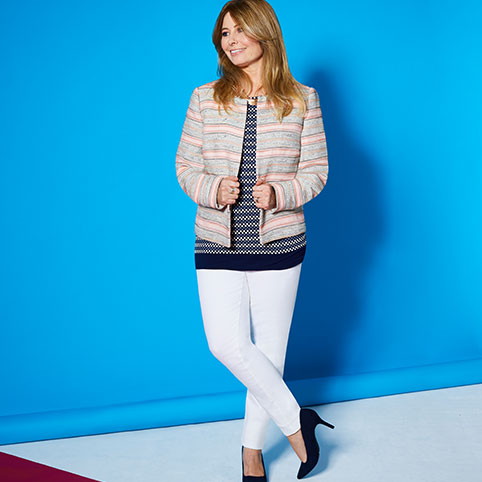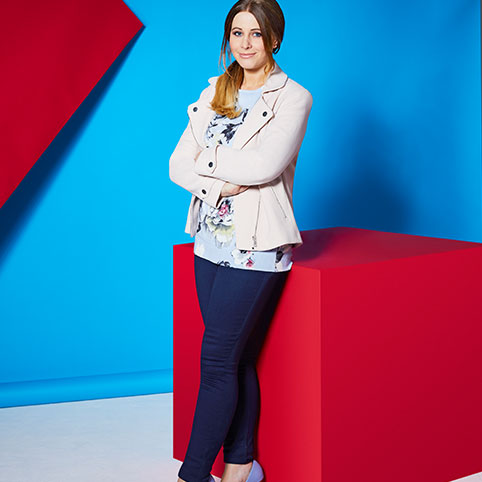 Amy lives in her leather jacket, so loved Mark's choice for her: a soft pink biker style. 'This really lifts my look and feels very smart. It's great teamed with the incredibly soft jumper. The colours go beautifully together.'
I'm quite obsessed with this jacket,' confesses Mark. 'It's a completely ageless piece, especially in that pastel shade. If you feel the faux-leather ones are a bit too rock chick, this jacket is a really nice way to wear the trend. The jumper feels really luxe, too.'
For Amy, he recommends slim-fit indigo jeans, tapered at the ankle. 'These will hold Amy in and feel comfortable. For a new mum who's constantly bending down, that's great.'
'The jeans have an elasticated waist that sucks me in – good for my mum tum!' says Amy. 'It's a lovely look that's definitely me.'