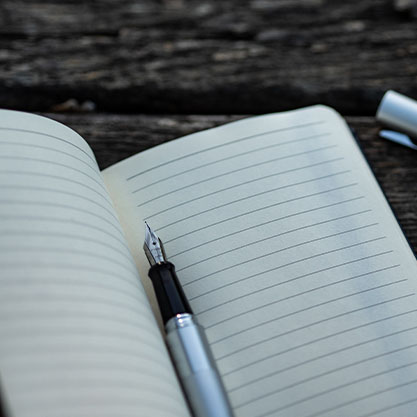 The year's biggest shopping event is just around the corner, and Bonmarché is here to help you bag the very best deals. Whether you're a seasoned Black Friday shopper or a first-timer, our expert tips and tricks will ensure that you make the most of the annual shopping extravaganza.
From savvy planning to smart budgeting, we've got you covered. So get ready to save big and indulge in a shopping spree like never before as we unveil the secrets to conquering Black Friday with style and savings.
What is Black Friday?
Black Friday in the UK is a major shopping event. It originated in the United States and takes place on the Friday following Thanksgiving, which falls on the fourth Thursday of November. In the UK, Black Friday 2023 is on the 24th of November and is characterised by retailers offering substantial discounts online and in-store.
Black Friday has become one of the busiest shopping days of the year, with consumers eagerly taking advantage of the deals to purchase a wide range of products, from electronics and fashion to home appliances and more.
In recent years, Black Friday in the UK has extended beyond a single day and often encompasses an entire weekend or even a week of sales, providing shoppers with ample opportunities to grab some great deals.

So how do you bag a bargain on Black Friday?
Top Tip 1: Plan Ahead
Black Friday can be overwhelming, so planning your shopping strategy in advance is key. We recommend researching the brands and clothing items you're interested in and creating a wish list to stay focused. Take note of the shops offering the best online and offline deals to get a feel for where the most significant discounts can be made.
Top Tip 2: Download your favourite Brand's Apps
In the midst of the Black Friday frenzy, one smart move that fashion enthusiasts should consider is downloading the apps of their favourite brands. While the chaos of crowded stores and endless queues can be overwhelming, having your favourite brands' apps at your fingertips can be a game-changer.
These apps provide a convenient shopping experience from the comfort of your home and come packed with exclusive benefits and savings to elevate your Black Friday fashion haul. From personalised deals and early access to discounts to in-app promotions and seamless browsing, these apps are a secret weapon to unlocking the best fashion deals.
Don't forget to download the Bonmarche Bonus Club App, where you can find the best deals on Black Friday and all year around! Download now from the APPLE APP STORE or GOOGLE PLAY STORE
What is the Bonmarché Bonus Club App?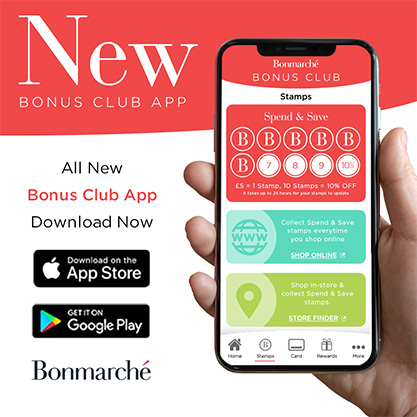 The Bonmarché Bonus Club app enables you to access all of your Bonmarche loyalty benefits, store your loyalty card, and view your discounts with just a tap of a button. Collect Spend & Save stamps whenever you shop in-store, online, or over the phone.
Earn Stamps for every £5 you spend in-store or online. Once you've collected ten stamps, you'll receive a 10% discount, and we'll display your reward for you to redeem in your shopping bag!
Top Tip 3: Follow On Social Media & Sign Up To Newsletters
To stay up to date with the latest Black Friday clothing deals, make sure to follow your favourite brands on social media platforms such as Instagram, Facebook and TikTok and subscribe to their newsletters for secret sales and further discounts. Remember to follow Bonmarché on Instagram and Facebook.
Many retailers often release exclusive discounts and promotions through these channels, giving you a head start in snagging the best bargains. Keep an eye out for flash sales and limited time offers. Be ready and sign up for the latest news and offers from Bonmarché Here!
Top Tip 4 - Compare Prices and Discounts
While it's easy to get caught up in the excitement of Black Friday, it's essential to compare prices and discounts across different stores. Don't settle for the first deal you see; check if other retailers offer better prices for the same or similar clothing items. You can also use price comparison websites or apps to quickly assess the deals and ensure you get the best value.
Top Tip 5: Online vs. In-Store
Decide whether you prefer to shop online or in-store during Black Friday. Both options have their advantages. Online shopping allows you to avoid crowds, shop from the comfort of your home, and easily compare prices.
On the other hand, in-store shopping allows you to try on clothes, feel the fabrics, and discover additional deals unavailable online. Consider your preferences and weigh the pros and cons to make an informed decision.
Your Black Friday deal-stealing checklist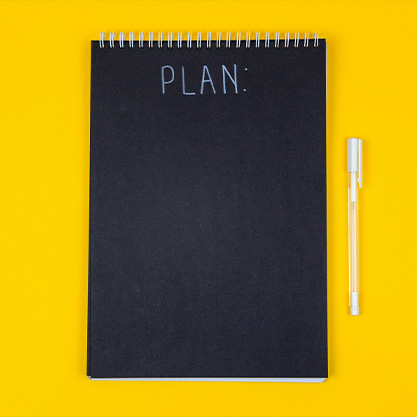 Key Features:
Plan Ahead
Download the apps of your favourite brands
Follow on Social Media & Sign up for newsletters
Compare prices & discounts on similar items
Take a look online and in-store