Think you might be wearing the wrong size bra? Forget the tape measure and use our PERFECT FIT GUIDE to discover the right size and style for you. Assess yourself in your own bra. Wear it on the middle hook and eye fastening and position any wires to sit directly in the crease under your breast. 4 key things to check are: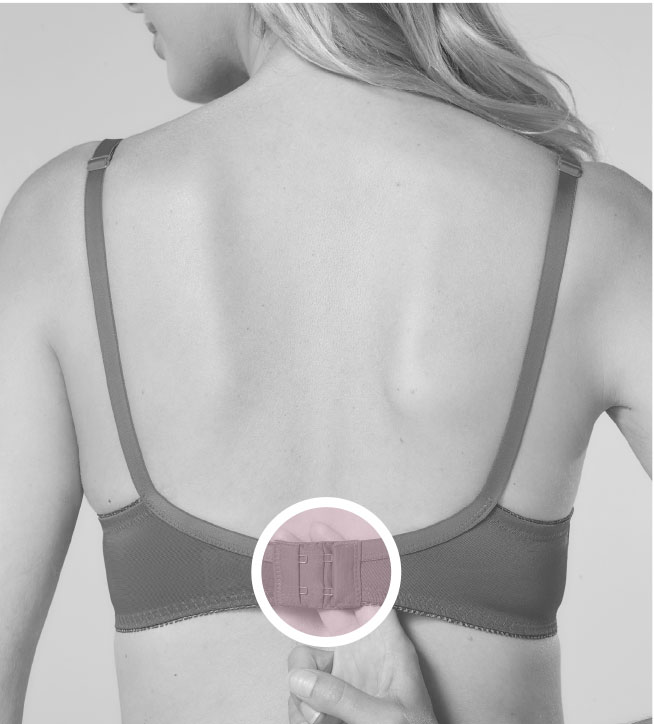 A good fit on the underband is secure, with enough room to insert two fingers up the back.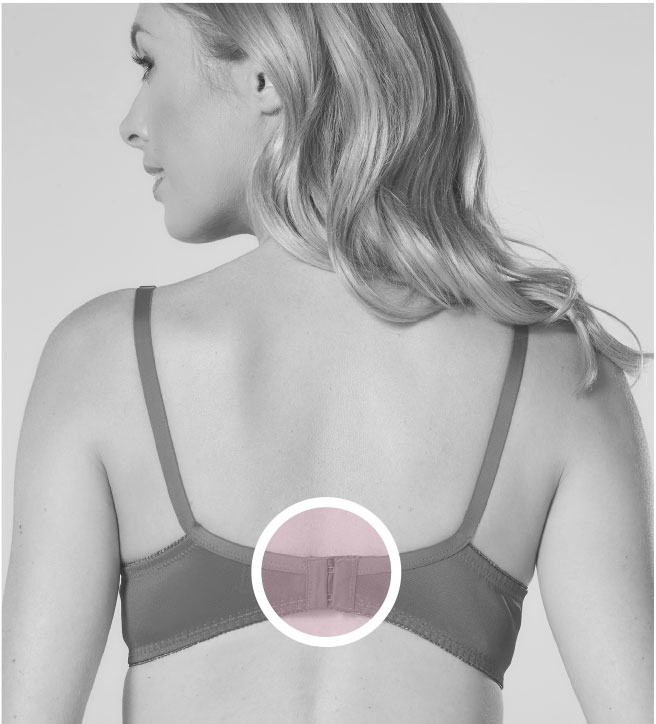 Is the underband riding up at the back? If it is then the underband is too big, try on one band size smaller.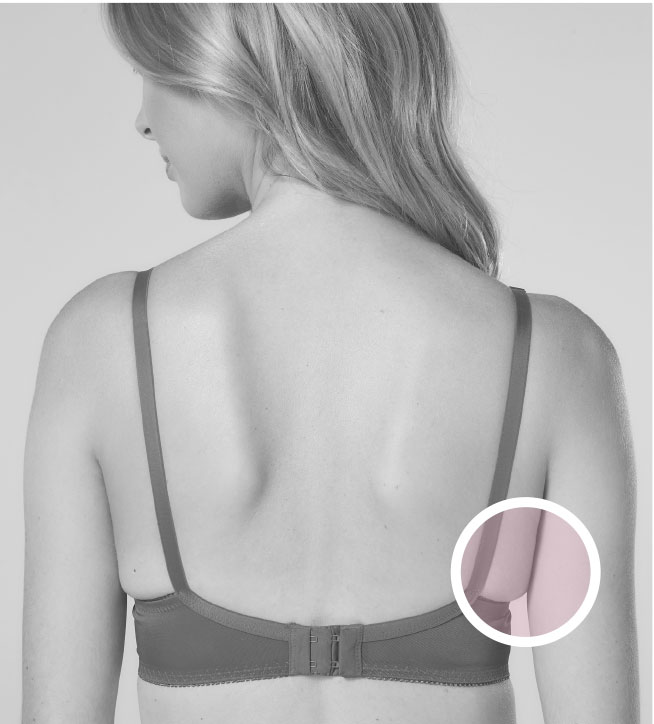 Is the underband too tight or digging into your flesh? If it is try going up a band size.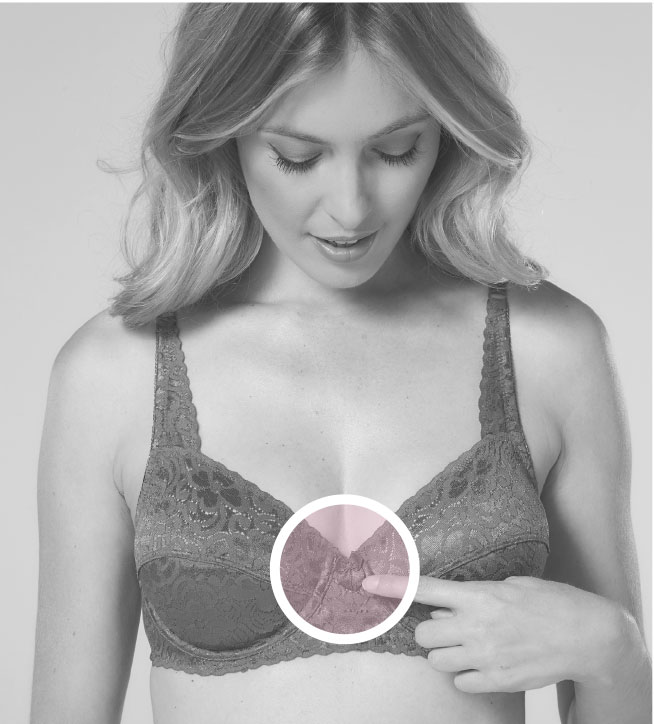 The wires of a bra should sit against the chest wall at the centre front. The wire should sit around the breast comfortably.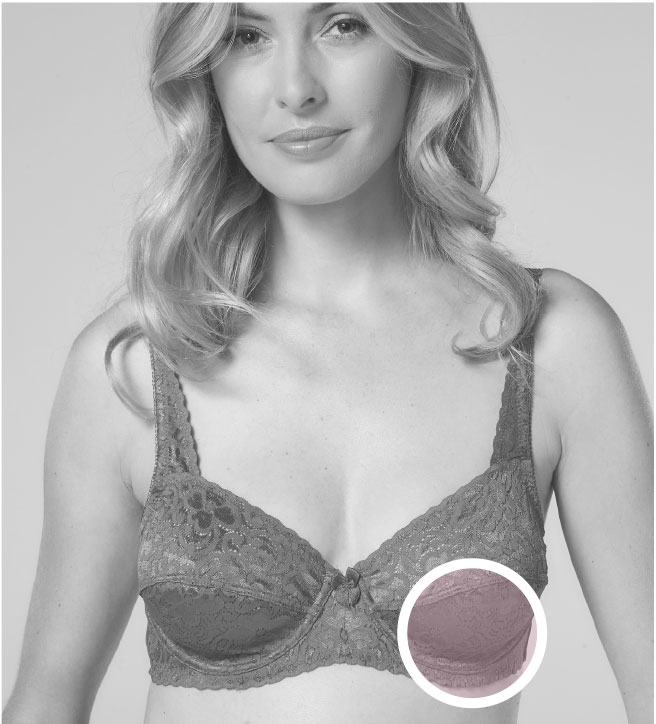 If the wires are too big they will feel loose and sit too far down below the breast. Try on a smaller cup.
If the bra is too small the wires will not sit in at the front. Check the sides - is the wire digging into the breast? If it is try on a larger cup.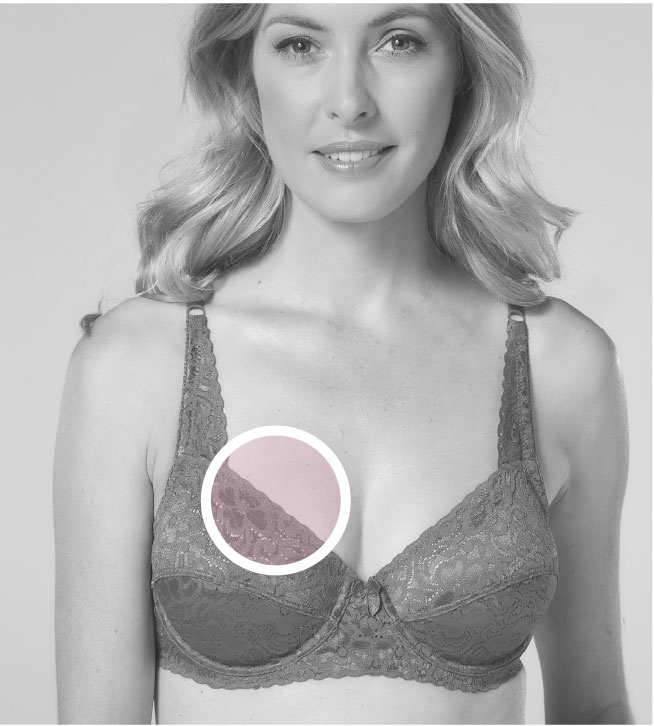 The neck edge should fit against the body and the breast should be encased in the cup. The cup should support the breast and give uplift.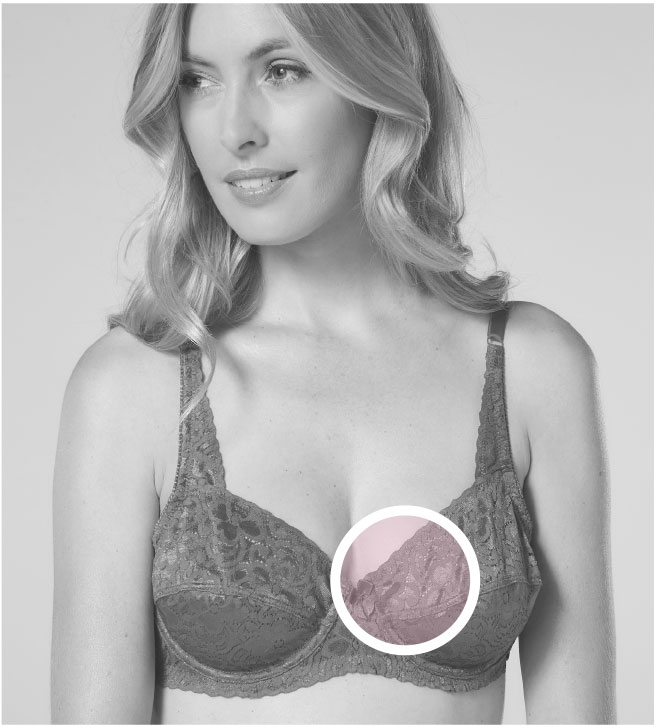 If the cup is too big the neck edge will be empty and gaping and the cups will not be filled out. If this is the case try on a smaller cup size.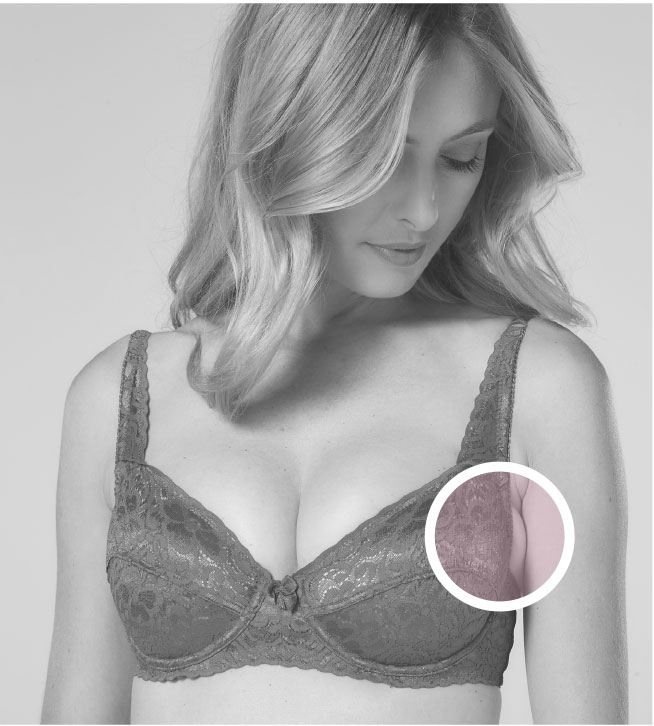 If the cup is too small the neck edge will dig in and the breast will spill over the top and often the sides. If this is the case try on a larger cup size.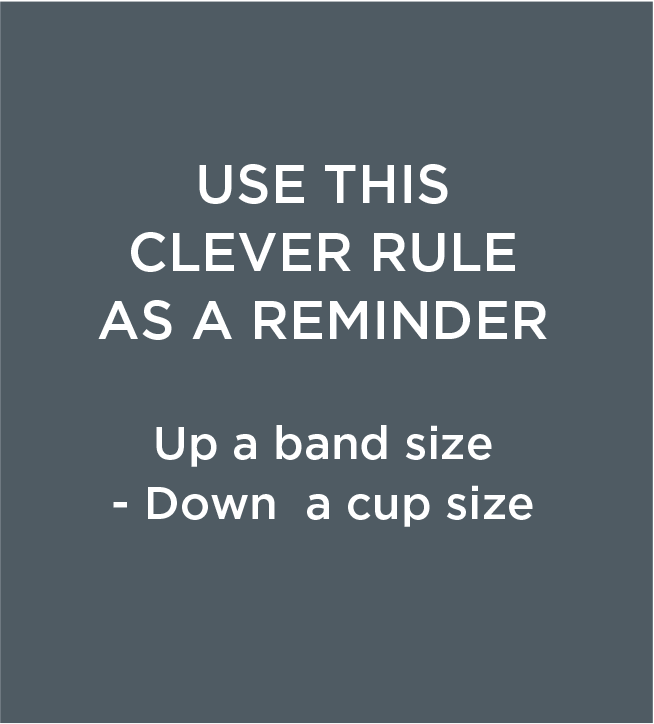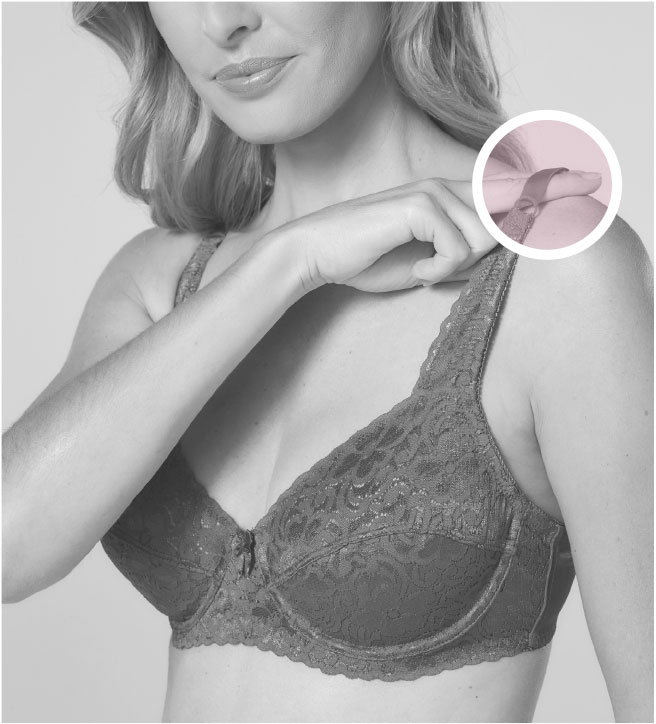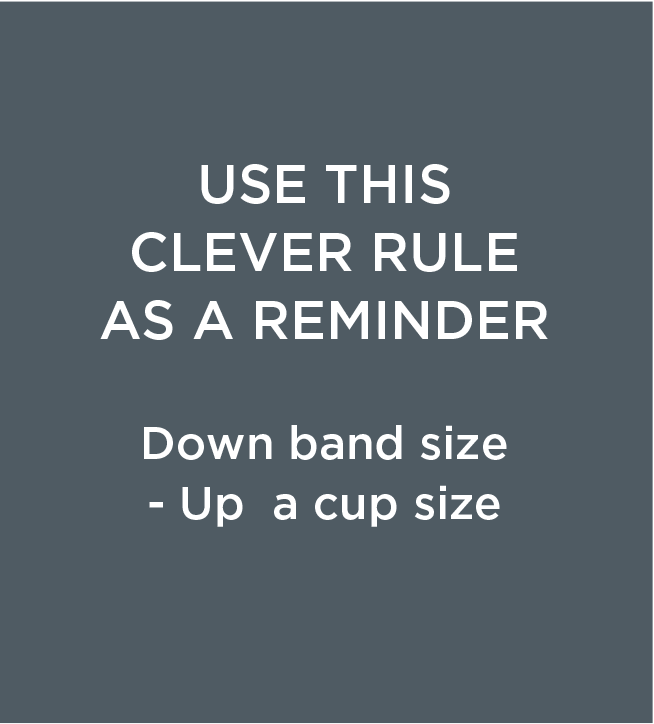 The straps should feel comfortable and you should be able to fit two fingers under them easily. If the straps are digging in try loosening the adjuster, also check that the underband is fitting well. If the straps are too loose and falling off the shoulder, try adjusting the straps to a shorter length. If this does not help try on a different style bra, some styles have different strap positions.